Improve visibilty


with an expertly designed SEO campaign
Our team are leaders in providing expert SEO Services for businesses across the UK and Internationally. We offer a wide variety of SEO (Search engine optimization) services to help businesses ensure their websites perform well in accordance with Google algorithms and search engine rankings. We are always up to date with the most recent changes to Google algorithms.

SEO is vital as it can make your business stand out from your competitors; our SEO services allow you to increase your website traffic, improve brand awareness and achieve a great return on investment. We will help you to improve your website visibility to reach a worldwide audience. We aim to create long-lasting effects, and to help you grow your business organically overtime.

Our team comprises dedicated professionals who have the skills and experience to significantly and measurably improve your website. Our previous clients have found success using our tailored SEO services, which achieve measurable results. Whether you're looking for an SEO services advice or require total management of your strategy, Riotspace Creative will help.

Our SEO services include or involve the following features or stages:
Talk to an SEO services expert
If you want to discuss your new SEO strategy, or would like our team to discuss your existing digital marketing strategy, get in touch with us today.
Keyword Strategy
Our team will carry out keyword research and create a keyword strategy to help optimise your website. We have the technology to conduct keyword research and find the most valuable keywords for your industry. Keywords can help increase traffic to your website as long as they are relevant and commonly searched for words and phrases.
Link building
Creating backlinks is a great way to drive traffic to your website and remain in line with Google's algorithms. We will identify suitable opportunities for your business and build backlinks that help to build authority.
Ecommerce SEO
Our team has years of ecommerce knowledge and can help you improve your product page's visibility and ultimately increase sales. We will work with your website structure and optimise your product page for discovery and conversion. We will also use techniques such as keyword targeting and content creation to drive traffic to your website.
Local SEO
Whether you're local to Dorset or are running your business from another UK location, local listings are essential. Aiming to increase local visibility can help improve your local customer base by driving customers to your website. We can create and update listings such as Google my business to help people find your website and physical store.
SEO audits
Our SEO audit service is excellent for any business that wants professional advice about improving its website. We will analyse your website and create a bespoke comprehensive report that details the actions and recommendations needed for improvement. We'll look at your website in-depth and analyse the SERP (Search Engine Results Page) landscape, keywords, and website performance. We will also look at the marketplace and competitor activity before coming up with a plan to help your website rank well and stand out.
Website migration
Whether you're looking to migrate your domain name, design a new website, or are searching for platform or hosting migration, we can help reduce the risk of losing organic traffic. We will analyse your current website or platform structure and use a combination of techniques, including Googles own tools, to implement a damage control plan. We will also identify and fix any technical issues as we go. Riotspace are proud to have a long history of successful and painless migrations.
ROI (Return on Investment) forecasting
Confused about which SEO services agency to choose? Our team offers ROI forecasting, which allows us to determine how valuable our services will be to your business, giving you confidence that the strategy will work. We can evaluate the impact of an SEO campaign by considering things like search volume potential and website conversion rate.
Algorithm recovery
Google algorithms are constantly changing. If your business is to remain visible and competitive in the marketplace, you will need to keep up to date with these updates. The Riotspace Creative team is always up to date with the most recent changes and will help recover your website and build a long-term strategy for success. Our algorithm recovery service can help your business re-build and improve your rankings, traffic, and conversions.
Content optimisation
We can help you optimise your content and rank on well in the search engine. Whether you're looking for content creation or need to improve your current blog, our team will help. We will create a detailed SEO content marketing strategy that will include everything from header tag optimisation, meta and open graph optimisation, to improved internal link anchor text.
Technical SEO
Google needs to be able to interpret and index your website's content to rank it in the search engines. We will audit your website's technical setup to see how well your website operates behind the scenes and ensure that your content is in order. This will ensure your website can be crawled and then indexed and ranked by Googlebot and other search engine web crawlers. We'll use multiple technologies and industry leading tools to complete our technical SEO analysis.
Innovative SEO
strategies for excellent performance
Whether you're running a well-established business, a non-profit organisation, or have an idea for a start-up, you'll want to improve your website's SEO. Google regularly changes and updates its algorithms, making it challenging for businesses to create an effective SEO strategy. Good SEO services involve analysing the marketplace, undertaking keyword research, and improving user experience to increase traffic.
Brands often want to use innovative SEO services to help them grow organically online. Riotspace Creative is passionate about SEO; we have a desire to learn new techniques and keep up to date with emerging SEO services, technologies, and algorithm updates. We're always looking for opportunities to help our clients' businesses succeed.

Our team will start by auditing your website, business, and industry to discover the best SEO strategy for your company. There are well over 200 ranking factors, and we will recommend the best strategy to help improve your website's visibility based on our initial findings. This may include optimising your landing pages or fixing crawl errors. We can also create backlinks and optimise your Google My Business profile to help your business rank above your competitors.

We want to see our clients' businesses succeed and will work with you closely to help you reach your goals. Whether you're looking for increased customer engagement, create a better user experience, or need help with ecommerce, our team has the skills to help you meet your objectives.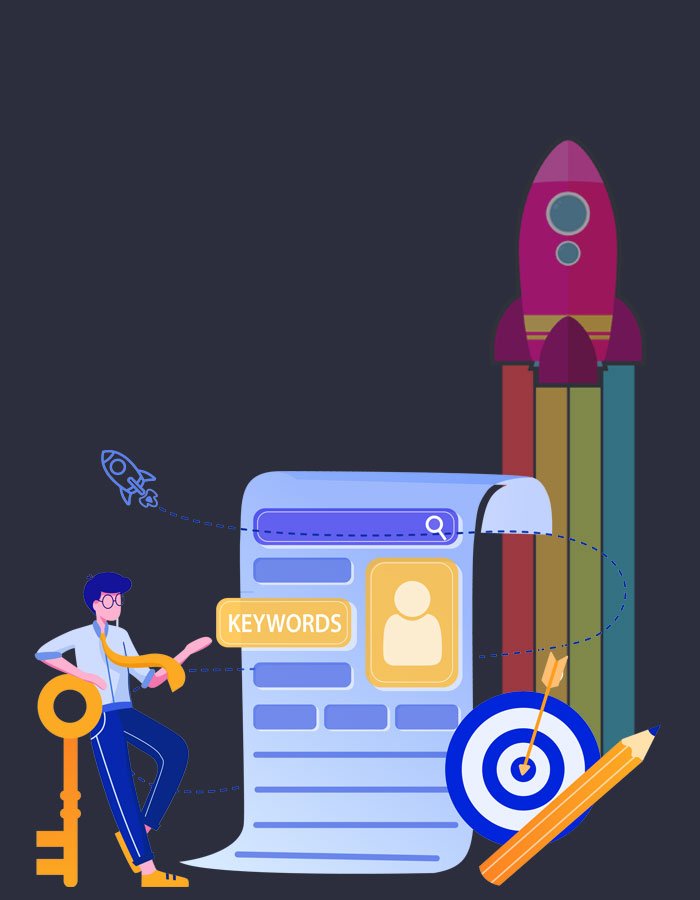 SEO advertising based on comprehensive audits.
Riotspace Creative delivers comprehensive SEO services in Dorset for the UK and worldwide businesses. We will develop and implement local and international SEO campaigns that are tailored to your company's needs. We work directly with our clients to create a unique search engine optimisation campaign that can improve your marketing efforts and get you ranked well in the Google search engines.

If you're looking for an SEO agency with knowledge of website design, digital marketing, and branding, contact Riotspace Creative today to find out how we can help improve your website's rankings.

Our team has used their combined experience to help hundreds of customers achieve exceptional results. We will be a valuable service for your company. Don't hesitate to contact us on 01258 522 118 or hello@riotspace.com to find out more.