Website Design


Social Media
Gorse Farm House B & B is a superb bed and breakfast located in Sturminster Newton, Dorset. They provide a variety of luxury rooms and local travel advice. They engaged Riotspace in 2018 to promote their services and create a new WordPress based brochure website.
Riotspace developed a stunning and tasteful WordPress website which has drawn positive feedback for years. The bespoke brochure website features the inclusion of an online booking system, to increase conversions from browsing customers to booking customers.
With conversion and increased booking as our central goal, Riotspace worked with Gorse Farm House to develop and improve their essential social media marketing. We provided many hours of on-site training after the initial setup, and we are pleased to see their social media accounts going from strength to strength.
We worked closely with the wonderful team at Gorse Farm House, who wanted to promote their extensive knowledge of local attractions and walking holidays. We smoothly incorporated this into the website so the customers would see all of the attractions that would encourage them to visit, and with an option to book straight away, providing the highest chance of increasing customers.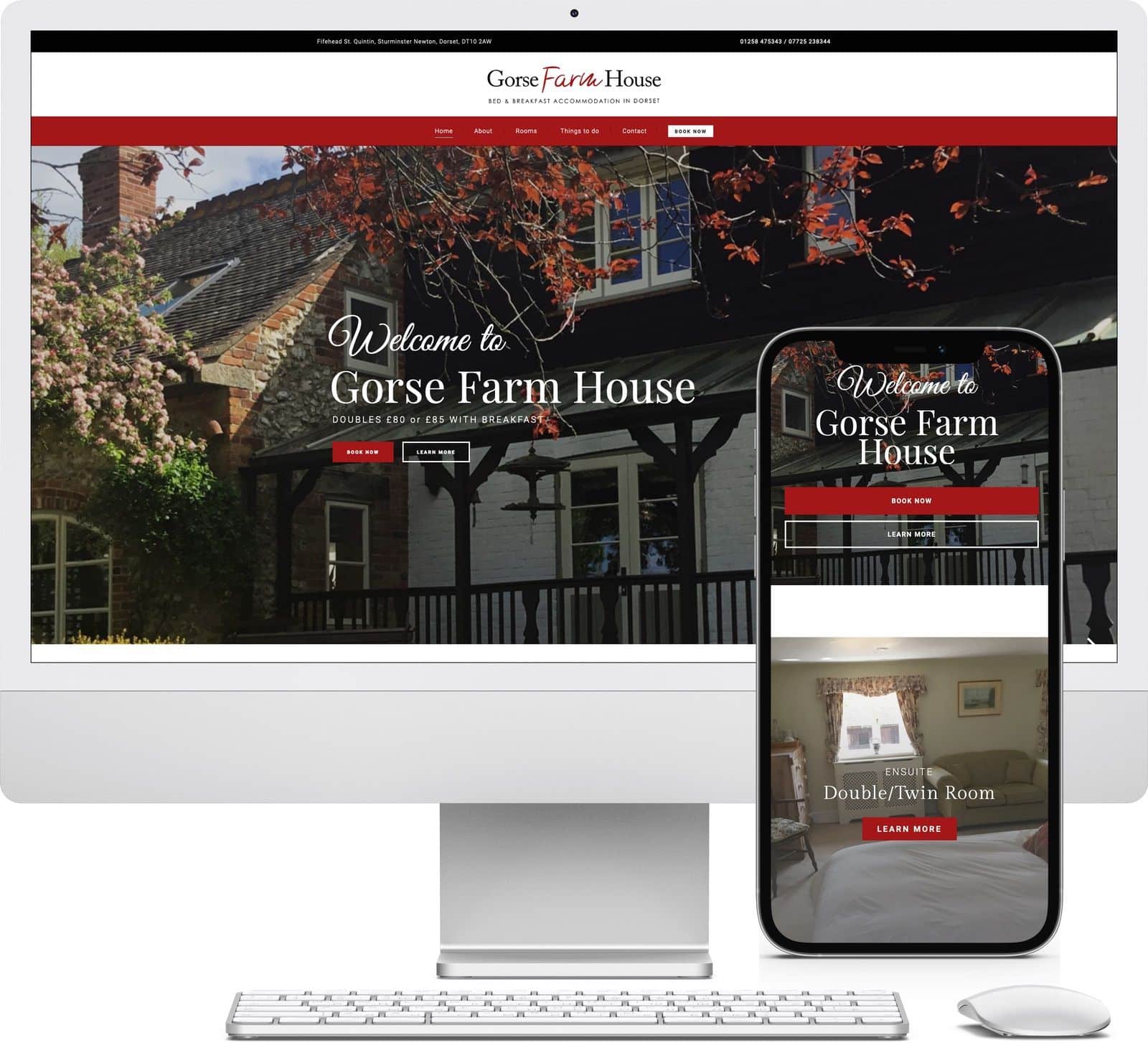 Gorse Farm bookings continue to increase, and we provide a hosting and maintenance service to them at present. We look forward to continuing to work with Gorse Farm in the future.