Website Design


Bespoke framework development
Edventure Travel are a travel agency that specialises in customized itineraries for school group tours. They are based in Milborne Port, Dorset and have an extensive knowledge of the travel industry and how to personalize your educational tour. In 2019 Riotspace were engaged to design and develop a new website, with custom designed framework specifically designed to promote educational travel packages to schools. We created a bespoke WordPress website, internal framework and custom taxonomy specific to their services. The tours needed to be sortable by a number of vectors, including educational subject, location, length and difficulty.
Our comprehensive design and build of the tours sections have answered this requirement. The home page also features a custom tour finder so that consumers can find the perfect destination and tour as soon as they land on the website. The website needed to provide detailed information about the luxury tour services that they offer. The website features a wealth of helpful ideas for travel as well as the online booking form for your travel group. This has led to a rise in the number of enquiries Edventure Travel receive.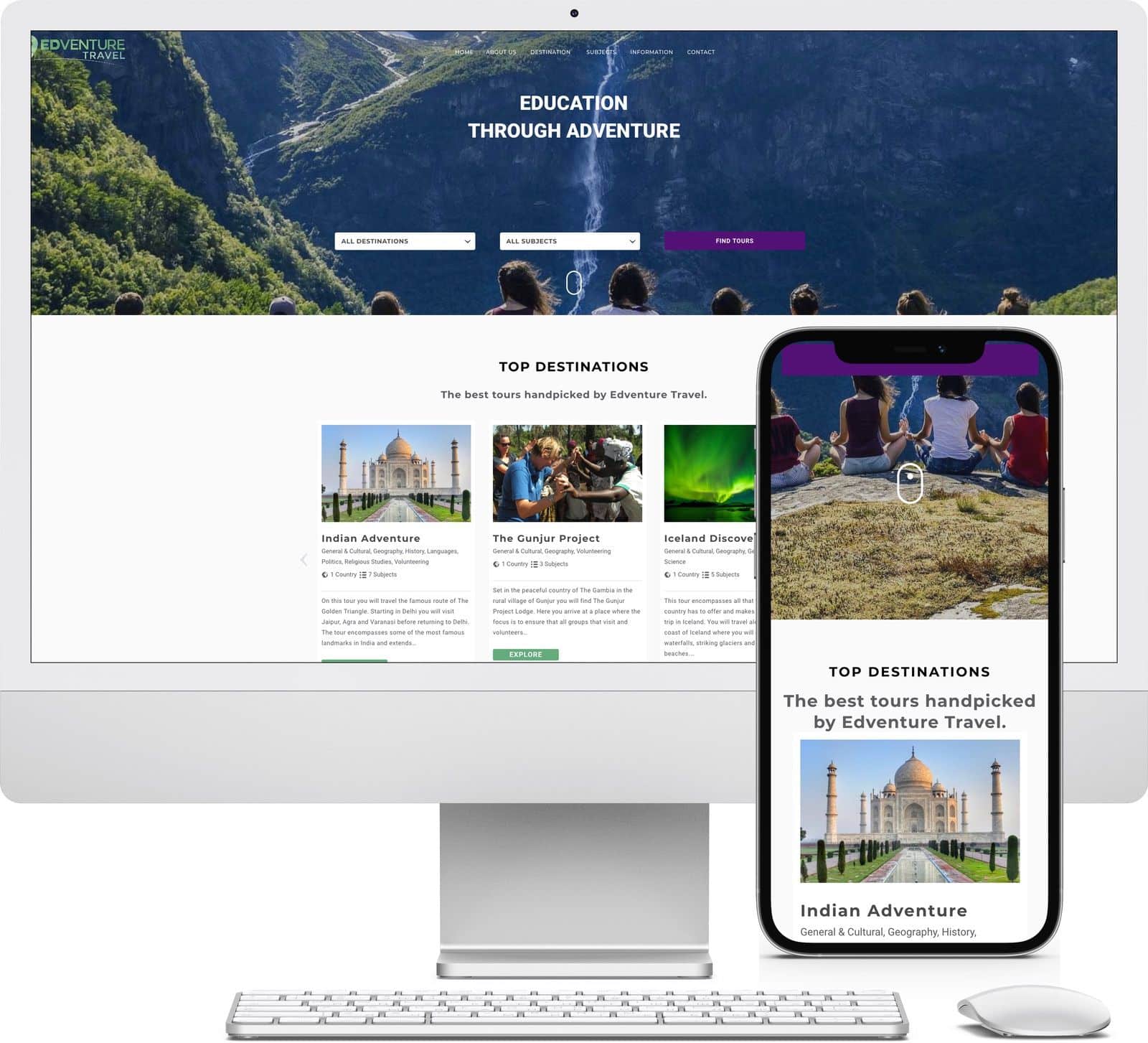 Riotspace were delighted to work with this wonderful company and look forward to further business opportunities with Edventure Travel in the future.