Website Design


Print Advertising, SEO
Henstridge Golf and Leisure, situated in Dorset countryside are a picturesque development, comprising of a golf course, fishing lake and caravan park. In 2018 they engaged Riotspace to promote the relaunch of the Centre with a new website optimised for search engines and print advertising.
We created a complete solution for Henstridge Golf and Leisure by developing a bespoke WordPress website. The brochure design promoted all areas of their business and featured a location specific weather calculator to inform customers of the weather on the day of their visit.
Henstridge Golf and Leisure had recently been successful in converting (and acquiring licenses for) many acres of their land into caravan parks, with electric hookups and hard standing areas. Promotion on their website was targeted specifically towards the generation of awareness of this.
The aim of the relaunch was to grow their customer base and their website facilitated this by increasing online conversions and on-site visits. We designed print advertisements for a variety of publications, local and national, distributed to increase awareness of Henstridge Golf and Leisure. We created a striking flyer design that brought in many new customers.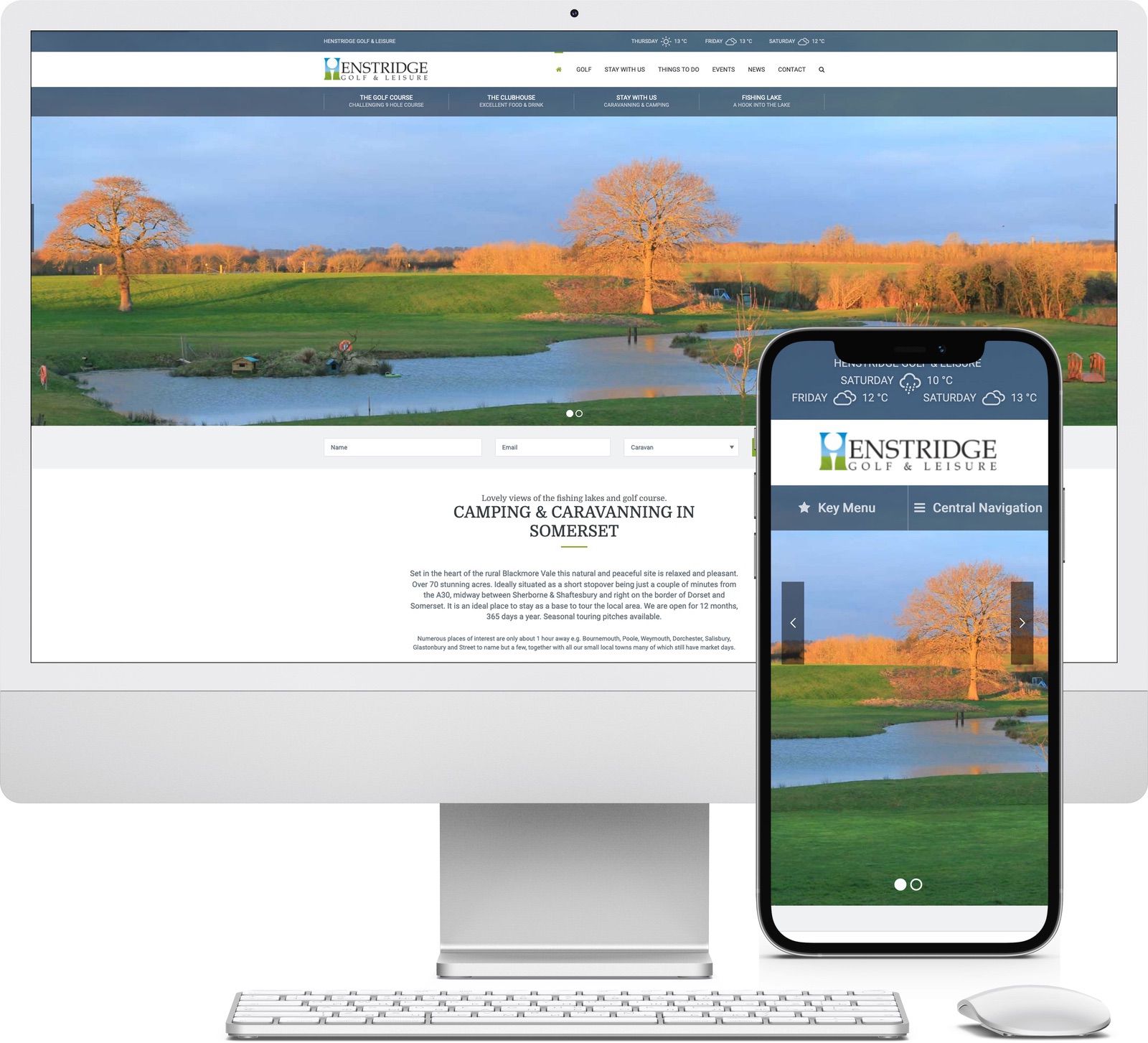 We were very pleased to work with this wonderful local business and look forward to any future projects with Henstridge Golf and Leisure.