Professional


content, skillfully crafted
Riotspace Creative provides effective content marketing solutions for businesses of all sizes. If you're looking to actively engage your target audience through strong website content or blogging, our team can help. Fresh, original content will help advertise your business and encourage the sharing of your content. You'll want to create a steady stream of content that contains relevant information and is worthy of being shared.
Fantastic content is critical for a business to successfully rank highly in search engines. The most important ranking factor for Google is content. The team at Riotspace Creative will help your business create consumer-relevant content which will add value to your audience's experience. Whether you're looking to create entertaining, professional or educational content, our content marketing services will drive leads, increase engagement and allow you to generate revenue.
Our team creates professional and inspiring content, and the success of our content campaigns can be measured by analysing engagement metrics and conversion rates. Our team can create a blog and website content that your business can be proud of. Great content is shared or reposted on social media and will encourage other website owners to create backlinks to your website.

Our content marketing services include or involve the following features or stages:
Talk to a content marketing expert
If you want to discuss your content marketing, or would like our team to discuss another digital marketing service, get in touch with us today.
Content strategy
If you already use content marketing with limited success, you may need a more strategic approach. Riotspace Creative will develop a successful strategy that meets your goals, by combining our extensive experience and vast digital marketing skillset. We will perform in depth research into your industry and develop a structured content marketing campaign that will appeal to your target market. Content marketing is an excellent way to gain more conversions for your brand, rank more highly in search results. and engage with your existing customers.
Content ideation
Creating a content marketing idea that stands out can be challenging for business owners. Riotspace Creative has the skills and expertise to formulate the perfect content idea. We'll collaborate with your business to come up with ideas to generate success. All our ideas are thoroughly brainstormed, and we make informed decisions based on analysing data and statistics. We'll ensure that the idea we execute resonates with your target audience.
Content formats
Content comes in various forms, from website content, blogs and social media posts to whitepapers or infographics. Perhaps you'd like to engage your audience with interactive tools or create a content hub? Riotspace Creative will work collaboratively with your business to determine the best content format for your brand. We will combine excellent copywriting skills with fantastic website design to produce strong, engaging, conversion focused content.
Content creation
Many businesses find content marketing a chore as it can be very time-consuming. Our team will take the time to develop a content marketing strategy for your brand, so you can concentrate on running your business.
Content design
Our expert designs will help to bring your brands content to life. We create beautifully designed content pieces that are in keeping with your brand's image and tone of voice. We'll engage consumer in and lead them to relevant conversion points, resulting in more sales and a higher conversion rate. If you're looking to strong and effective content Riotspace Creative will help!
Content optimisation
Riotspace Creative can also help your business gain organic visibility by using SEO (search engine optimisation) to help your content rank in the search engines. Content is king. We'll use optimisation techniques such as keywords, internal link and backlink promotion to boost your brand's rankings and get more traffic to your website.
Content promotion
After creating fantastic content, our team implement digital marketing to get your new content in front of your target audience. Our team creates bespoke marketing strategies for businesses which include paid promotions on search platforms and social media such as Facebook or Instagram to increase visibility.
Blogging
Starting a blog or news section is a fantastic way to include core keywords on your website and promote your brand's products and services. Expert industry related advice and information from your business is a great way to build brand authority. Carefully crafted content will allow your business to demonstrate knowledge to potential customers and build up trust with your audience.
Develop a bespoke
content strategy
Riotspace Creative works closely with clients to ensure we implement content marketing in your brand's tone of voice. We'll work with your business's values and aim our content marketing efforts towards your target market by targeting their interests.
Our team will assess your current content marketing efforts, view data, and create a unique strategy using the information we've gathered. Our digital content marketing will engage your target market directly and aims to generate qualified leads that will get you sales and conversions.

The team at Riotspace Creative are skilled and create smart bespoke content marketing strategies for each client. We'll assess your business to find a solution that's right for you and collaborate with your team to set goals to make the campaign a success.
The content strategy we develop will be custom designed to meet specific goals based on your businesses KPIs (key performance indicators). Whether you're looking to improve your website's visibility, gain more leads or improve your return on investment, our unique and focused strategy will help.
Riotspace Creative has a unique approach to content marketing and will determine which strategies will best suit your business. We'll apply the best tactics for your company to help you meet your goals and objectives. By using Riotspace Creative's content marketing service, your content will be well written, engaging and impactful. We write content to convert.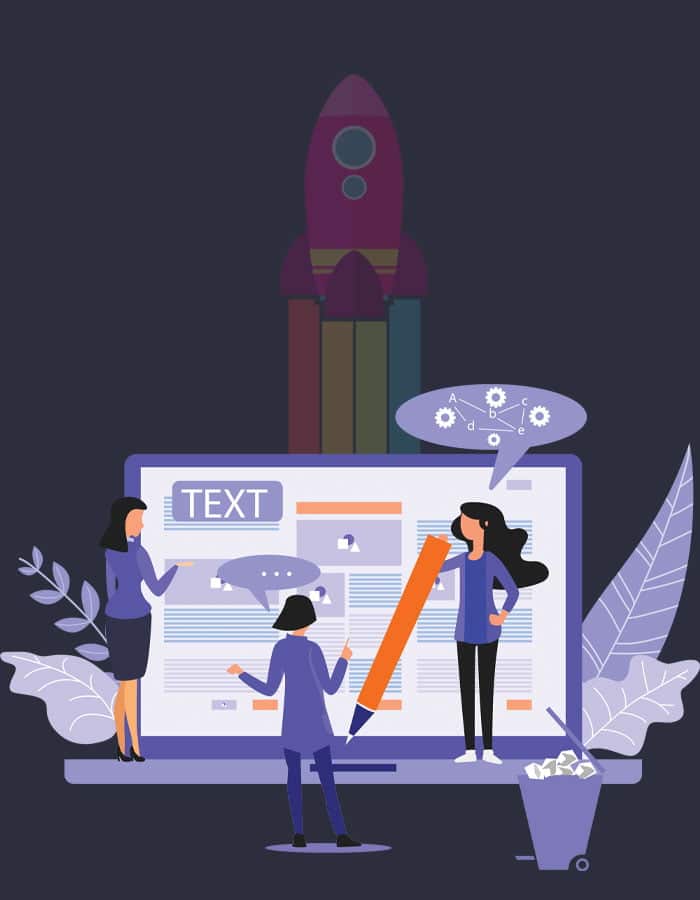 Content that converts
Riotspace Creative is a team of digital marketing professionals who have a wide range of experience of working with businesses in various industries, including B2B and B2C. As well as content creation and digital marketing, we also ensure each website content article, blog or social media post is optimised using SEO (search engine optimisation) techniques. This will improve keyword rankings and encourage increased organic traffic to visit your site. We can also promote backlinks from other sites to your website.

Website content, blogs and social media
When it comes to creating content marketing, Riotspace Creative uses a multi-faceted approach. We'll find the best solution for your business, which may include a mixture of website content, blog and social media posts, infographics, online videos, webinars, podcasts, and email newsletters.
Riotspace Creative will harness the power of content marketing to funnel consumers towards your business, allowing you to increase sales and grow your brand.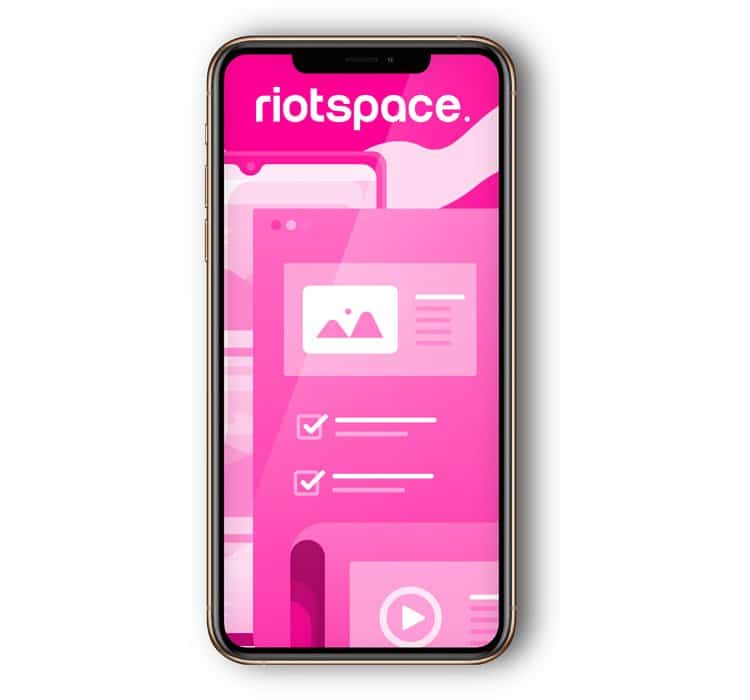 Marketing professionals that create the perfect strategy
Riotspace creative is a dedicated team of content marketing professionals who will determine the best content marketing strategy for your business. We create effective content marketing campaigns, that are well researched, engages your audience and produces results.
We will assess the needs of your business and come up with content strategies that are relevant to your business. You'll be able to get ahead of your competitors with strong content that ranks highly in Google and other search engines.
We create premium content to promote your business
Riotspace Creative is based in Sturminster Newton, Dorset, and works with businesses of all sizes across the UK and Internationally. In the last decade digital marketing has become significantly more central to consumers' lives, and the marketing possibilities inherent to content marketing are likely to continue growing well into the future. Businesses that aren't creating original content are likely to risk falling behind their competitors.
Our team also provides website design, ecommerce design, SEO (search engine optimisation), digital marketing, and branding services. If you're looking to get your business in front of potential customers by producing engaging content, don't hesitate to contact Riotspace Creative on 01258 522 118 or hello@riotspace.com today!