Customers flock from all over the UK and Abroad to visit this ancient abbey town. Clare Cottage approached Riotspace in 2019 with a brief for a high-quality website that showcased their beautiful rooms, friendly service and helpful visitor information that Clare Cottage provides.
Our primary focus for this website was to get more customers booking directly via the website. We achieved this by promoting the online booking system with unique online discounts for direct bookings. We developed a strong array of imagery for potential customers to view and select the appropriate features that they wanted from their room. We worked closely with the client to ensure that all of the images were of a premium quality to create a stunning, bespoke WordPress website.
We worked to ensure the website encompassed all of the natural character and beauty of this ancient abbey town. It needed to really represent what it is like to stay in the heart of Sherborne and provide potential customers with an abundance of knowledge about local attractions. Clare cottage had already developed a custom logo design which we were able to redraw digitally for the website.
After launching the Clare Cottage website, bookings continued to increase and we are delighted to have a continuous working relationship with this fantastic bed and breakfast.
Riotspace continue to provide on demand support on and off-site to maintain this WordPress installation.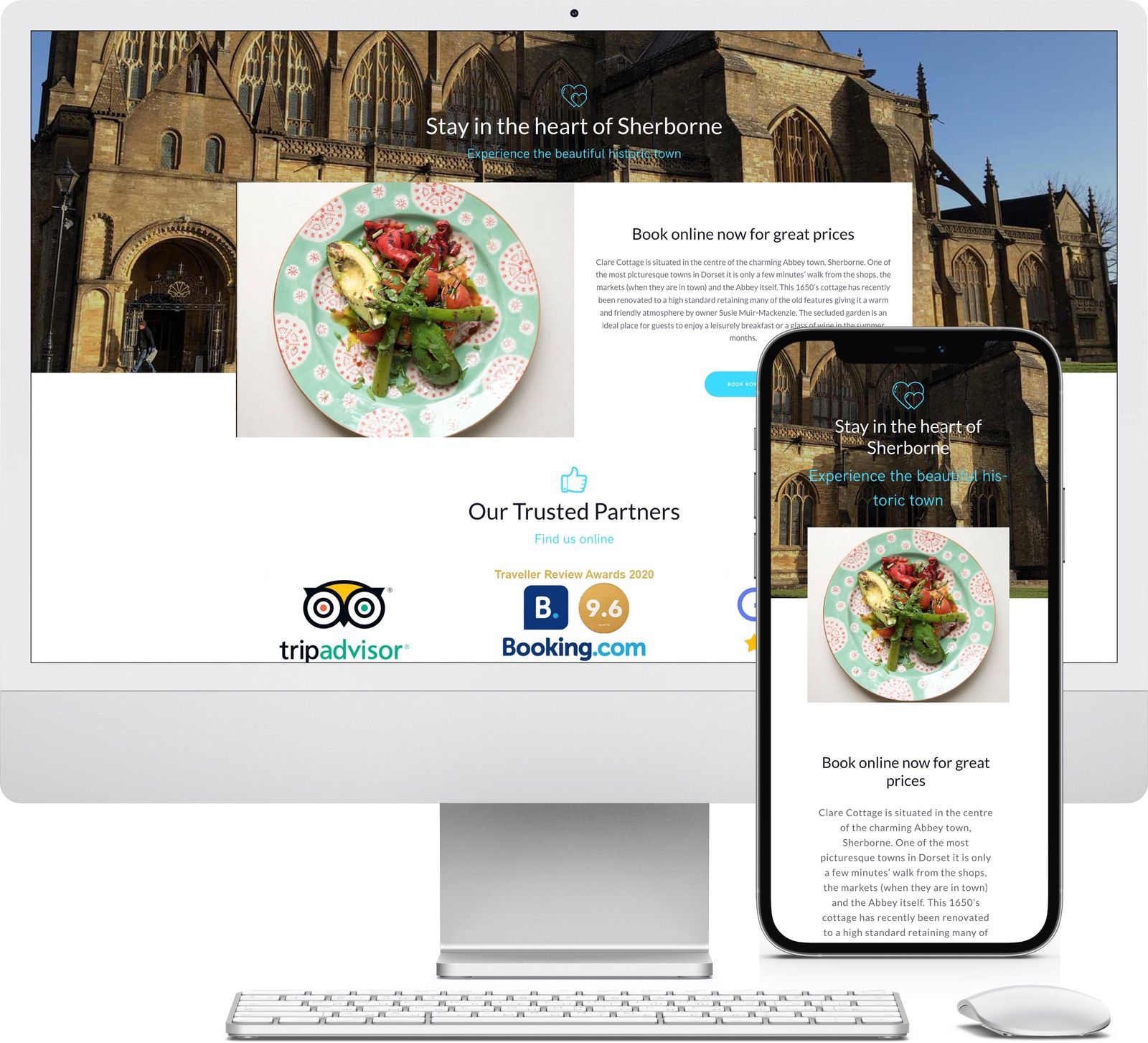 We look forward to working with Clare Cottage again in the future.