Custom


wordpress based ecommerce website design
Riotspace Creative has built dozens of WooCommerce website solutions for clients over the years, using WordPress. Our team creates unique ecommerce websites which help businesses engage potential customers and generate sales. We can help your business achieve greater success by creating an ecommerce website design that ranks well in Google and other search engines.
We are a team of dedicated ecommerce website designers passionate about branding, digital marketing, and design. We specialise in designing and developing ecommerce websites for retail companies. Whether you own a physical shop and want to expand to an online market or have an idea for a new start-up, we can help you take your business to the next level. Your professional ecommerce website design will be built on WordPress, which is the world's top CMS.

Our team can design an ecommerce website that's visually appealing and engages your target audience. We use the latest development frameworks and keep up to date with technologies and coding standards. We'll ensure that your site is functional and provides a great user experience to convert potential customers into paying clients.

Our Ecommerce website services include or involve the following features or stages:
Talk to a ecommerce website design expert
If you want to discuss your new ecommerce website, or would like our team to work with your current ecommerce website, get in touch with us today.
Login Area
Your ecommerce website design will also include a login area for returning customers, making the ordering process much easier and more convenient. Customers will be able to manage their shipping and billing addresses, payment methods and previous orders by signing in.
Search facilities and product filters
Customers will be able to search your ecommerce website and use custom product filters to find exactly what they are looking for. Your website can be segmented into category and subcategory pages depending on the level of filtering needed. Product pages and featured sections can show customers related and featured products to upsell.
Product attributes and images
Each product listing will have a product description, a list of custom product attributes, and multiple product images to show off your products and make them look appealing. The right photos can help to sell your items.
Management Dashboard
With WooCommerce, you'll have a comprehensive dashboard where you can manage your stock, apply discounts and special offers, and manage customer details and invoices. The dashboard is straightforward to use, and everything can be completed in one place. You'll also be able to view website analytics that tells you how your ecommerce website is doing and will help you see areas that may be improved upon.
Shopping cart
Your ecommerce website will include a shopping cart with payment integration. Customers will choose whether to pay by PayPal, credit or debit card or through gateways such as Stripe or Sage Pay, etc. We can also integrate with custom gateways such as those provided by your bank directly.
Email Subscription
Riotspace can develop your ecommerce website design to include an email subscription system where customers can sign up to receive the latest updates. Building a list of emails and implementing a EDM (Email Direct Marketing) campaign is one of the best ways to reach new and repeat customers.
You may like to offer a discount to customers as an incentive to sign up. Our systems can integrate directly with Email Marketing platforms such as MailChimp. Consent for email sign up can be gained instantly from the websites sign up forms or via the shopping cart at the point of purchase.
Product ratings
Your customers will be able to give you star ratings and reviews based on their experience with your business and their satisfaction with your products. We can develop your ecommerce website design to integrate with popular reviewing platforms such as Trustpilot.
Accounting Integration
Ecommerce websites built with WooCommerce benefit from a wide range of integrations with popular accounting packages, including Sage, QuickBooks, Xero and many more. This will allow transactions to automatically sync directly into your accounting system with little or no effort and saving you a lot of time.
News and blog
Your ecommerce website design will be built on WordPress. This means your website will include all of the features included in a Brochure WordPress website. For example, you will be able to post news and blog articles about new products or information relevant to your industry.
Expert developers of
WooCommerce websites
WooCommerce is a popular ecommerce platform that is used to power over 15.2 million websites worldwide. It allows businesses to sell online with a fully customisable website. WooCommerce is built on WordPress and can also be used to create pages and a blog that can complement your ecommerce website.
WooCommerce is responsible for powering approximately 37% of the online ecommerce websites on the web. The platform has allowed many people to connect with a global audience and grow a robust and successful business.
If you already have a WordPress website, Riotspace Creative can add the WooCommerce system and convert your website into a sales-driven ecommerce website.
WooCommerce has an enormous array of features including plugin customisation, payment gateway integration, and built-in blogging capabilities. This allows for virtually infinite possibilities. Your website would be custom developed to have user-friendly navigation and an easy-to-use interface.

We are experts in developing ecommerce websites with WooCommerce. We have decades of experience that will ensure that you and your team will have access to reliable and competent customer support. Riotspace Creative can create a bespoke ecommerce website for your business that's easy to navigate, ranks in highly Google, and converts.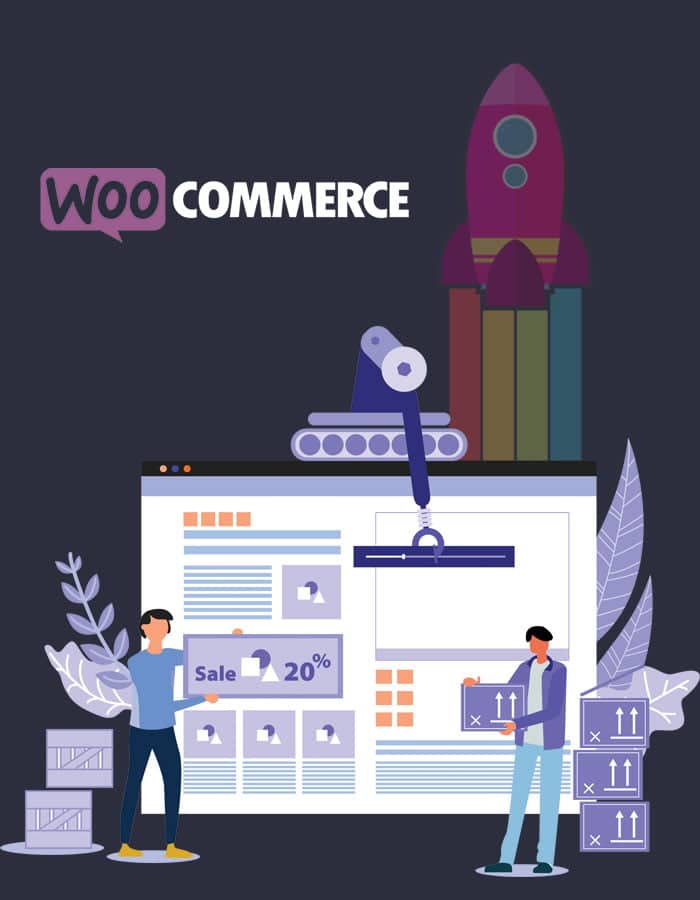 Measure to manage
Riotspace Creative can teach you how to use and grow your new ecommerce website. We can provide comprehensive training on updating your website and adding new products, allowing you to have complete control over your website. If you prefer, our team can complete updates for you as required or provide monthly maintenance services.

WooCommerce has features to help you to analyse your website's data; you'll be able to generate reports which show gross and net profit and visitor numbers. This information helps develop an effective marketing strategy and target customers with laser focused digital marketing.

If you're looking to commission a team of expert ecommerce website design developers to help increase the organic traffic to your website, using the latest techniques in Digital Marketing, improve your online presence and grow your revenue, our team can help.
Based in Sturminster Newton, Dorset, Riotspace Creative provide high quality ecommerce and website design services. We also offer SEO (Search Engine Optimisation), Digital Marketing, and Branding for businesses of any size. Our team will create a bespoke ecommerce website design that will meet your business needs and generate growth. Contact Riotspace Creative today on 01258 522 118 or hello@riotspace.com to find out more about ecommerce website development in Dorset.
Renew your ecommerce website
Ecommerce is constantly changing. Your company should aim to stay up to date to maintain and grow your business. You'll need to regularly invest in new products and keep your website up to date. You may like to retain Riotspace Creative to help your site evolve.
We can improve your online shopping platform regularly to ensure your customers remain happy and your business can compete in an ever-changing market.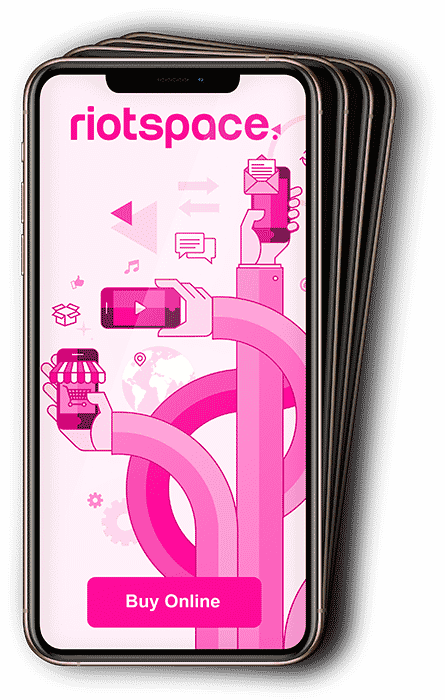 The popularity of mobile ecommerce continues to grow year on year. Over 79% of people who own a smartphone have made some kind of purchase on it in 2021. Your ecommerce website must be mobile responsive so that it looks good and functions correctly on all devices.
Riospace Creative can adapt your ecommerce website design so that it's mobile responsive or build you a new mobile-first ecommerce website.
Our team can also advise you about which approach would be best for your company. You may also like to build an iOS or Android app that complements your ecommerce website and allows your customers to view and purchase your products on the go.
Maintenance and marketing
Once you have a fantastic ecommerce website design, there will be ongoing work to maintain and market your website. With our help, you can develop an effective digital marketing strategy that can help drive traffic to your website.
Our team of digital marketing experts can help you reach your target market with laser precision, improve SEO (Search Engine Optimisation) and help rank your website highly to achieve increased sales revenue.
Riotspace Creative offers a range of optional ongoing services such as Conversion Rate Optimisation (CRO), Search Engine Optimisation (SEO), Pay-Per-Click Advertising (PPC Advertising), Content Marketing, Social Media Marketing, and Email Marketing.