Website Design


Graphic Design & SEO
Superplants is a premium soft landscaping and interior plant specialist based in Somerset. They provide high quality services to corporate clients across the entire UK. Superplants approached Riotspace Creative in 2019 with a brief to reimagine and redevelop their current website to reflect their premium image and support their marketing efforts.
Our primary goal with this website was to create a showcase for their extensive library of photographs taken from completed projects and installations. We worked closely with the fantastic team at Superplants to curate the images and develop a strong, premium, branded brochure website in WordPress.
To ensure that their existing marketing and SEO efforts were maintained, Riotspace developed a comprehensive launch strategy designed specifically to preserve ranking and ensure a smooth transition from the old website to the new.
After Launching the new website Superplants have continued to grow and we have a continued relationship providing on and off site support, as well as maintenance to the WordPress website installation.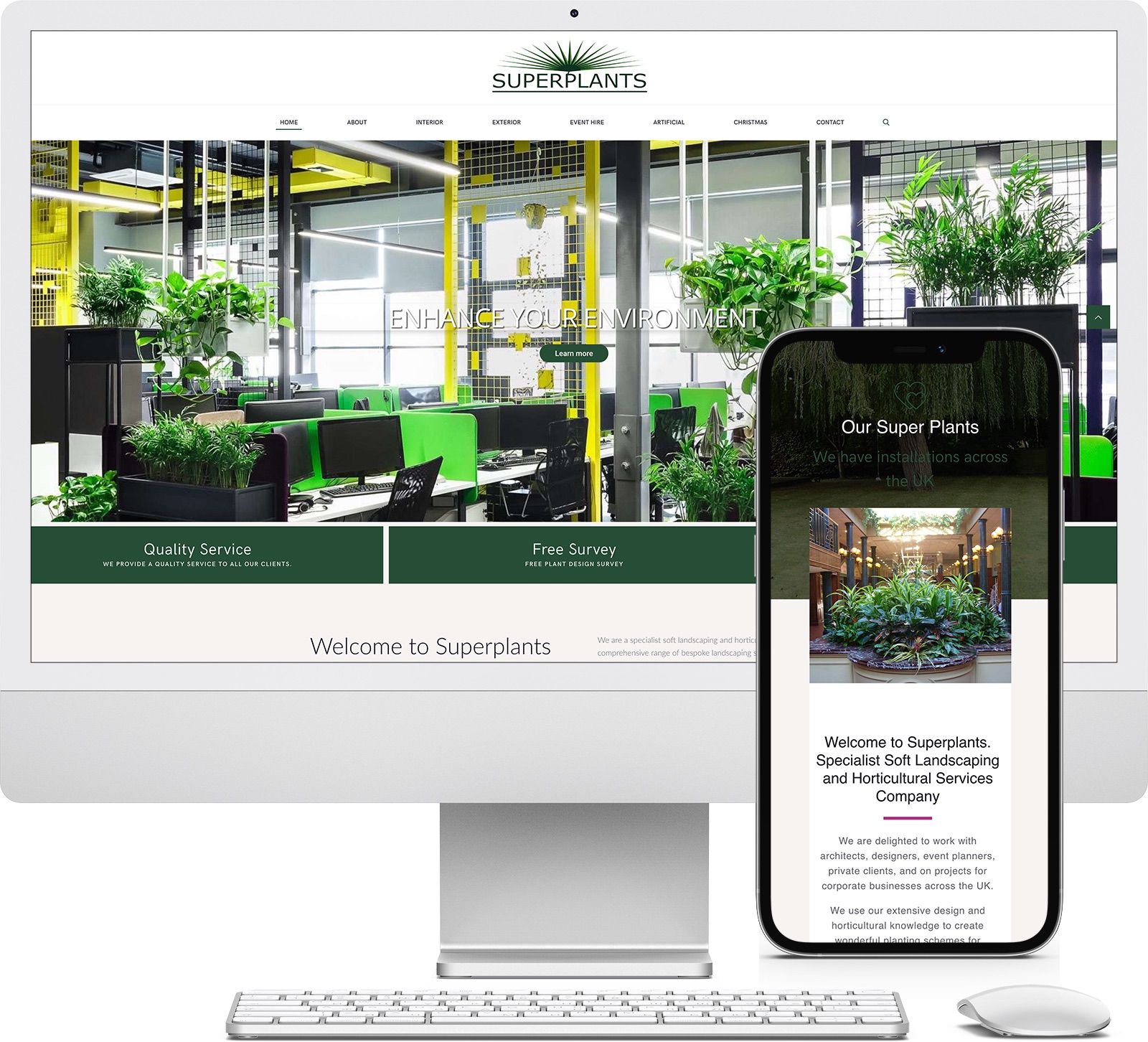 We thank the Superplants team for choosing to work with Riotspace and we look forward to our continued work together in the future.