They engaged Riotspace in 2018 with a brief to design and build a new website that would help to promote their traditional hand sugaring, highlight their products and other luxury treatments.
The main focus of this website was to increase bookings for the salon and raise product awareness online. Riotspace produced a comprehensive, custom designed WordPress website, with a bespoke treatment catalogue that website visitors can access. We focused on creating a functional and usable experience for users, that promotes conversions via the online contact system. The designs we created needed to highlight the high quality products that Sweet Solutions use.
We developed a bespoke interface to promote the traditional hand sugaring treatments that Sweet Solutions is well known for, as well as promoting more luxury treatments to grow their client base.
After the Sweet Solutions website was launched, the popularity of this luxury salon has continued to grow, and online enquires have improved. Riotspace continue to work with Sweet Solutions providing maintenance to their WordPress website installation.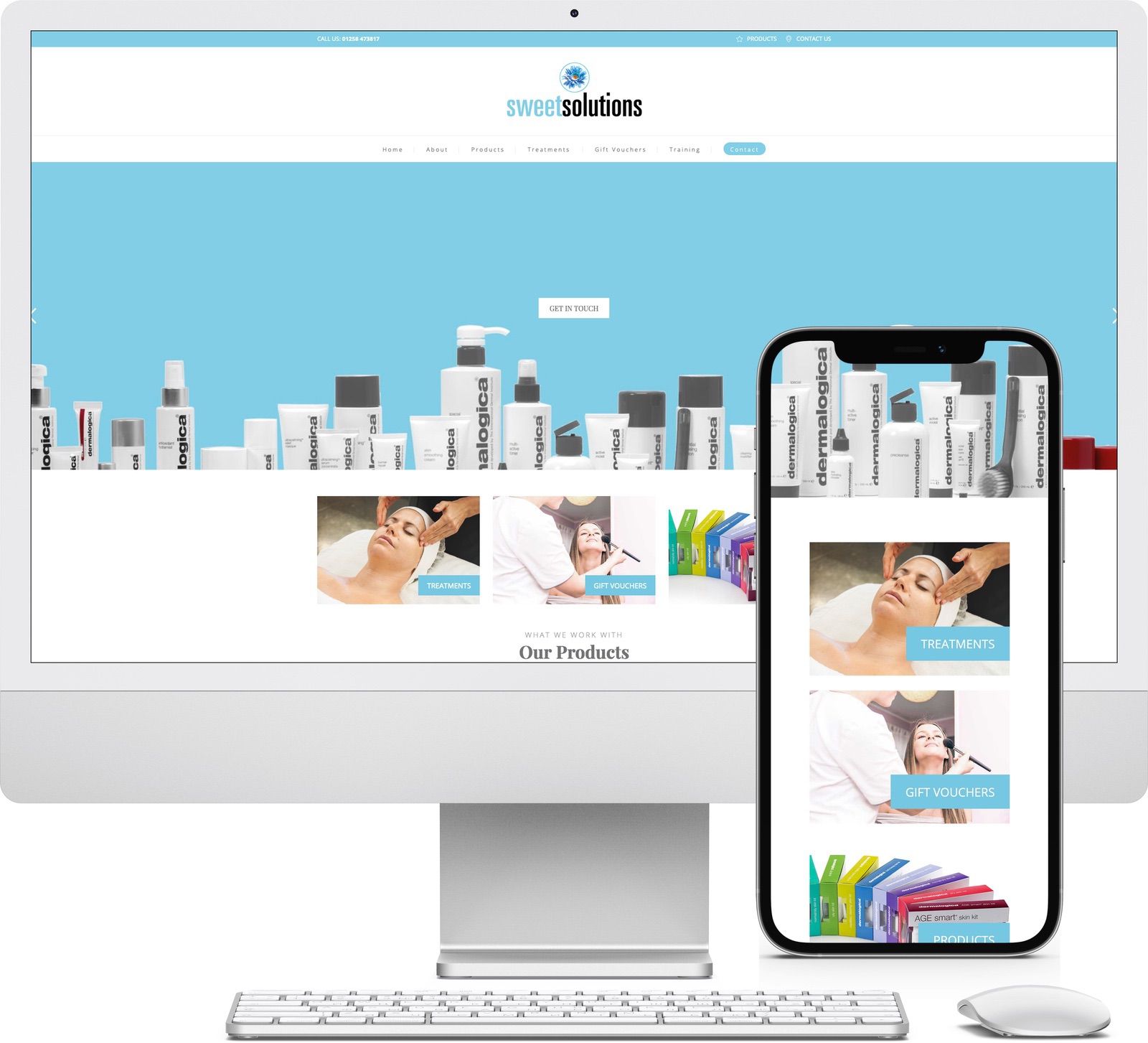 We look forward to our continued relationship with Sweet Solutions.