Website Design


Graphic Design
Somerset and Dorset animal rescue are a non-profit organization, that has saved the lives of over 34,000 animals in the 40 years that they have been active. Riotspace were engaged to design the logo, and to create an informative website. To create the logo, we worked closely with the client, ensuring detailed and precise development that followed their brief. We designed and developed a custom WordPress website. This has extensive features to promote the services that they offered such as fostering, volunteering and donating.
The website had a particular focus on the adoption of animals and contacting Somerset and Dorset Animal Rescue directly for animal enquires. The Somerset and Dorset Animal Rescue website features a functional donation section. This enables customers to provide donations, to see where their donations are going and what it will provide. This donation element is built in to increase donations straight from the website.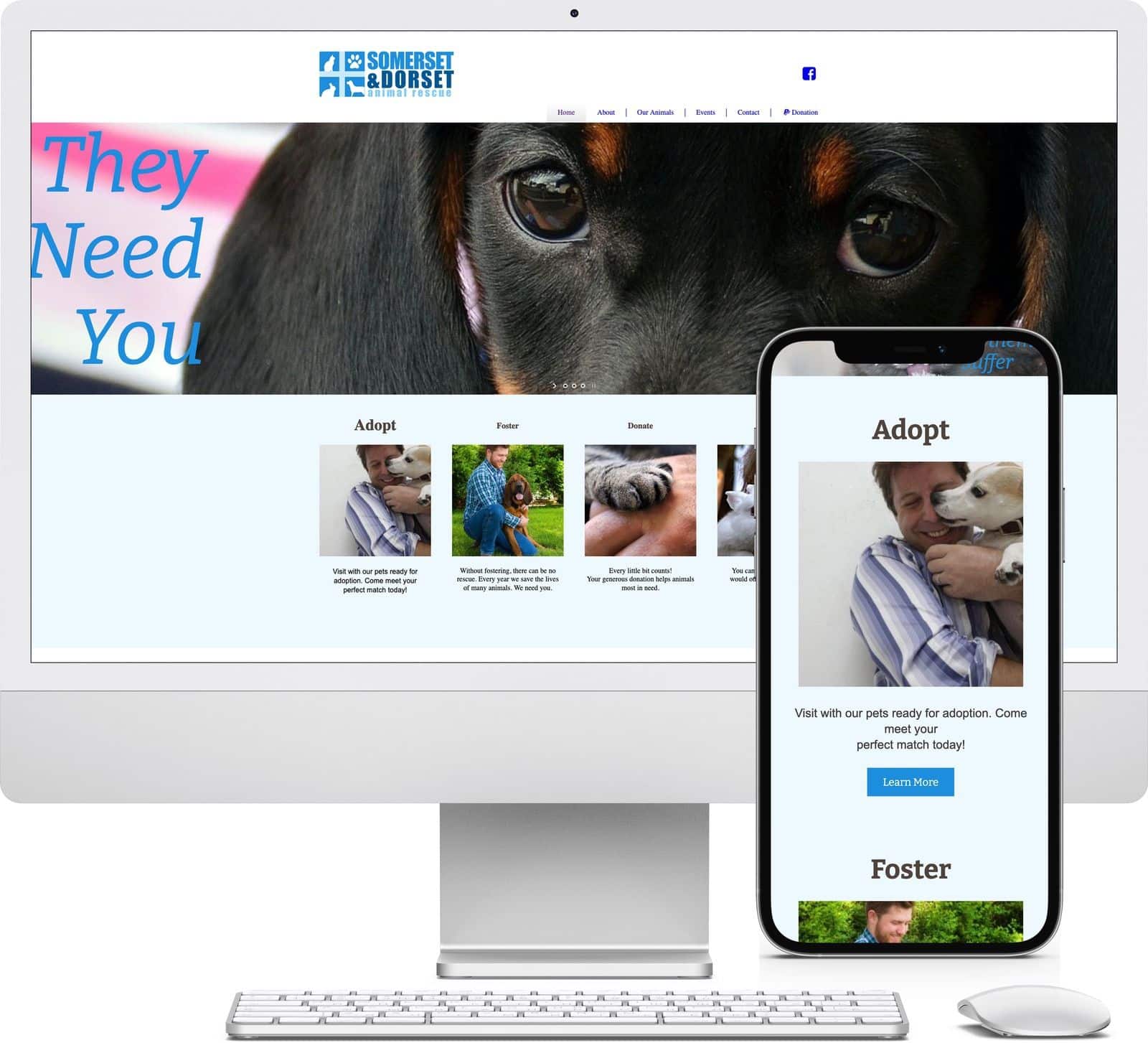 Somerset and Dorset have received continued donations and charitable volunteers and Riotspace were privileged to work with such an important charitable organization.