Website Design


Ecommerce Website, Elastic Hosting
Sir Whippy is a successful ice cream van fleet covering Surrey, Hampshire and Berkshire. They approached Riotspace in 2017 for a website that would increase the sales of their already successful business by promoting the ever-popular event and wedding hire option
Riotspace proficiently encompassed all elements that the client required by working closely with them to their specific brief. The bespoke WordPress website successfully promotes the specialist event hire whilst growing the amount of day-to-day customers Sir Whippy serves.
During the pandemic many businesses were forced to close, however we were able to help build a custom ordering system to aid and promote the online delivery option. This comprehensive system enabled Sir Whippy to thrive and sales continued to increase. We faced and solved a hosting issue, easily upgrading to an elastic hosting system to manage the massive increase in website traffic.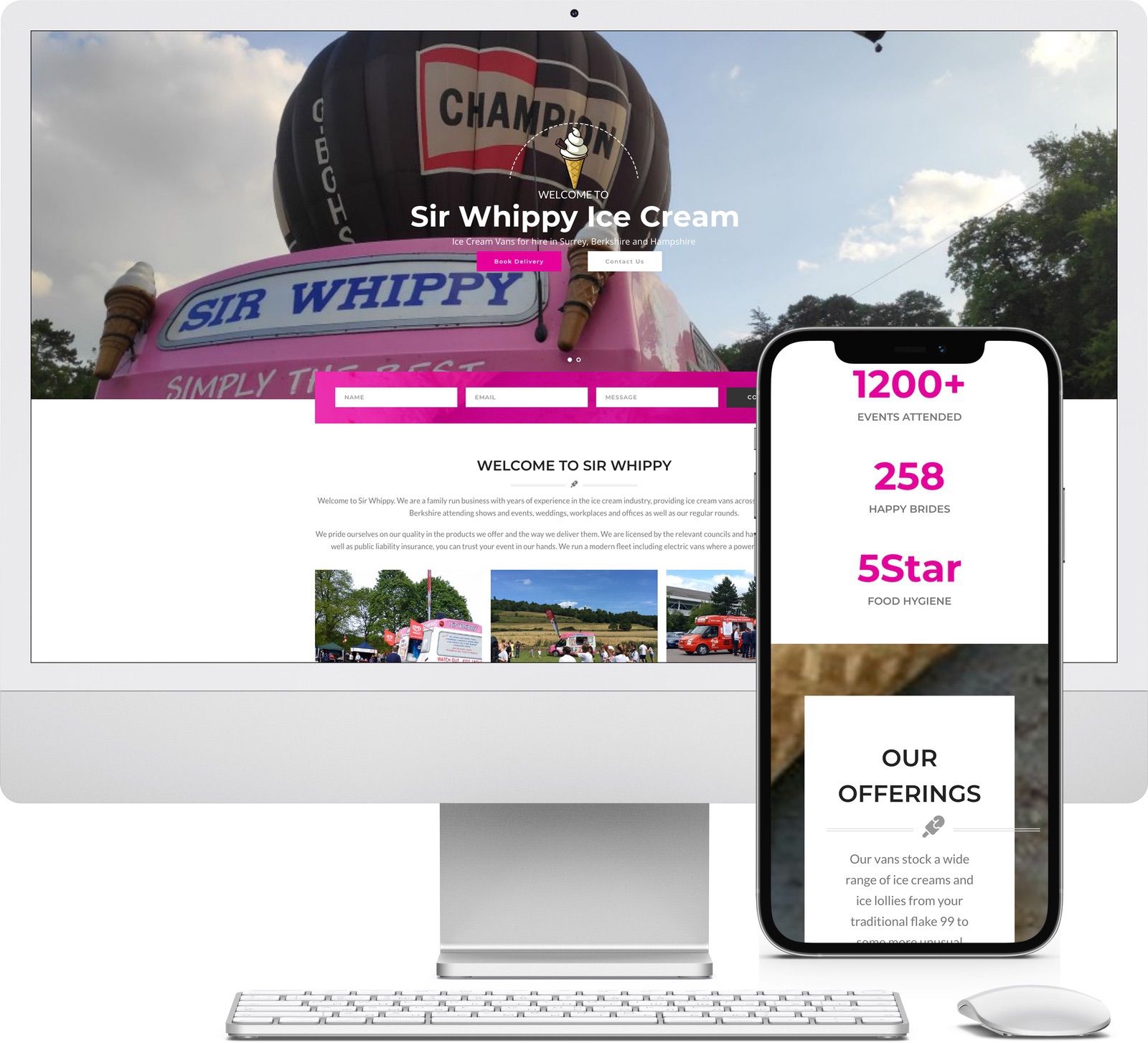 Sir Whippy continue to work with us and we provide ongoing maintenance to their WordPress installation. We look forward to working with Sir Whippy in the future.