Website Design


Website Migration, VOIP Solution
Sandy's removals and storage is a Dorset based removals firm that has over 50 years experience. In 2018 Sandy's approached Riotspace to design a new website to promote their removal services and extensive storage facilities. This traditional brochure website was built with WordPress featuring Instagram integrated gallery and service pages to promote recent removals work that Sandys have done. This website was created with a view to increase their client base, by increasing interaction directly or via the contact form.
We worked closely with the Sandy's team to develop informative pages to highlight the variety of services that they offer.
Sandys removals purchased another removals company called Finns Removal (also a Riotspace client) and contacted Riotspace to migrate the website. We were careful to maintain the organic website traffic in the migration, and also created a VOIP solution for the inbound phone calls.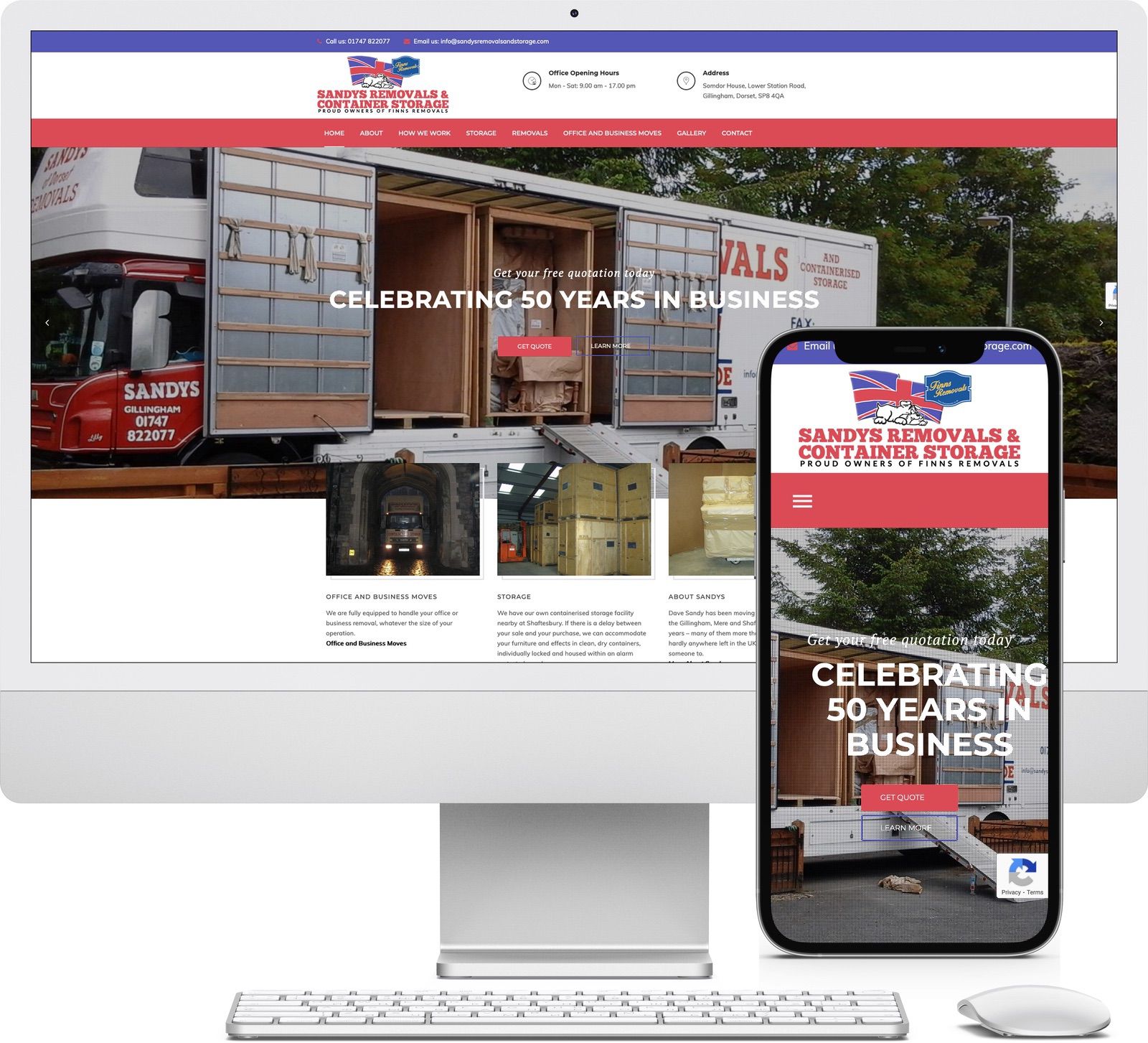 We continue providing support on and off the Sandys website and also to their phone system.