Website Design


SEO, PPC Advertising
Quantum locksmiths are a professional locksmithing company based in Sturminster Newton. In 2018 Riotspace were engaged to promote this premium business providing digital marketing and a new website.
Riotspace provided PPC advertising to promote brand awareness and send traffic to the website. As a Google partner Riotspace have extensive experience in this area. The website that we developed was a bespoke WordPress website.
This comprehensive brochure website included a complex services catalogue, detailing all of the services provided by Quantum Locksmiths, and landing pages for different locations.
Particular attention was paid to growing their current client base, this was achieved by providing direct marketing on specifically customised landing pages. The website also featured an easy-to-use contact system, this was featured on all pages to increase the chance of conversion no matter where customers land on the website.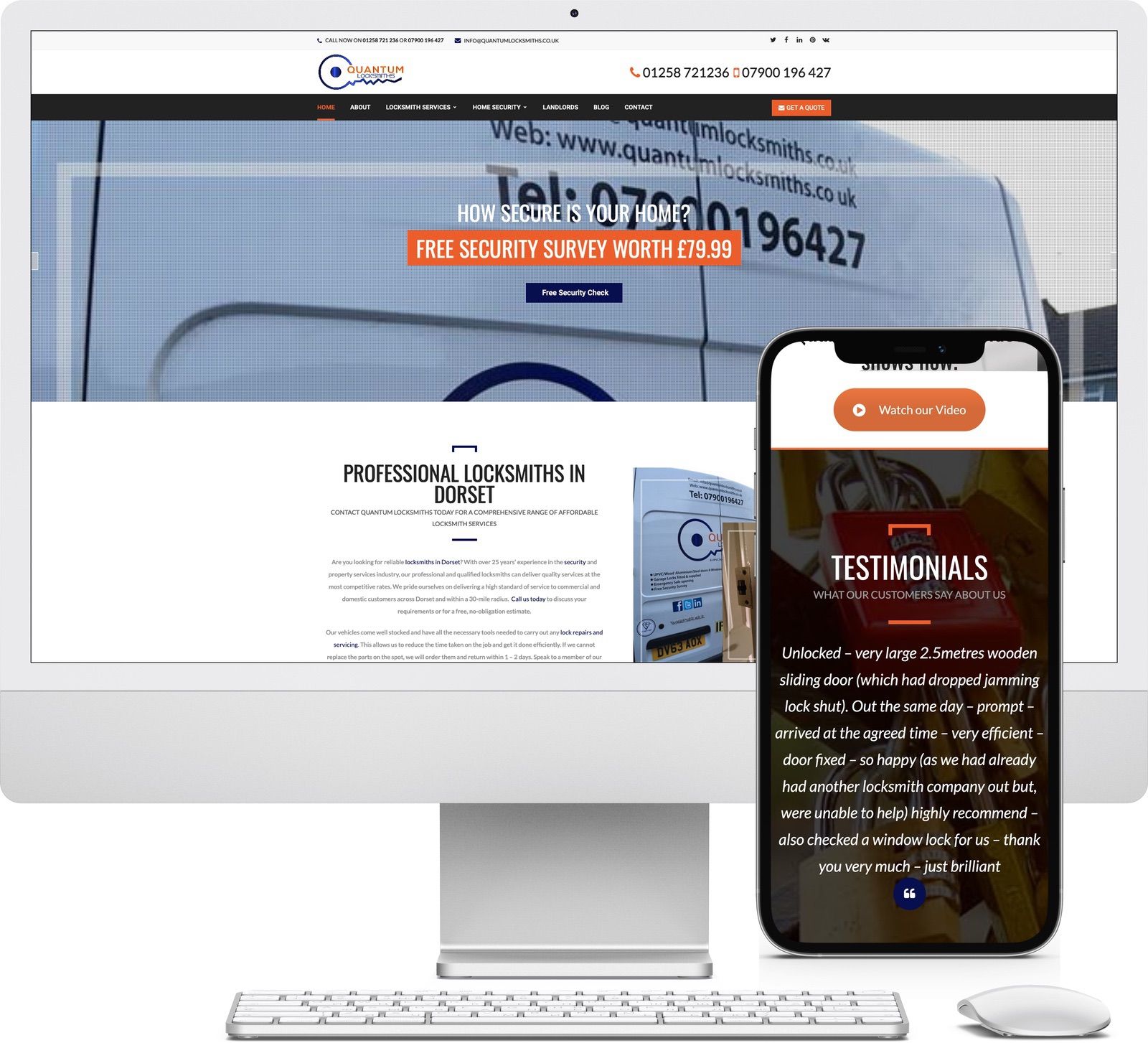 Business has continued to grow for Quantum Locksmiths, and we are delighted to continue to provide digital marketing services and Search Engine Optimisation for this prosperous business in the future!