Marie Glanfield is a leading Yoga instructor, with expertise in Yoga and Ayurveda techniques, based in Shaftesbury, Dorset. Marie is trained in a range of different yoga styles and in 2019 Riotspace were approached to design and develop a new website to promote her studio.
We created a stunning bespoke WordPress brochure website build with integrated booking system. Marie Glanfield wanted to promote her extensive range of yoga and Ayurveda treatments.
A combination of strong imagery and excellent content has helped this local business to succeed and grow over the years. The focus was to convert browsing customers to booking customers and promote their new Yoga studio. This was achieved with a custom booking system that was promoted through the website.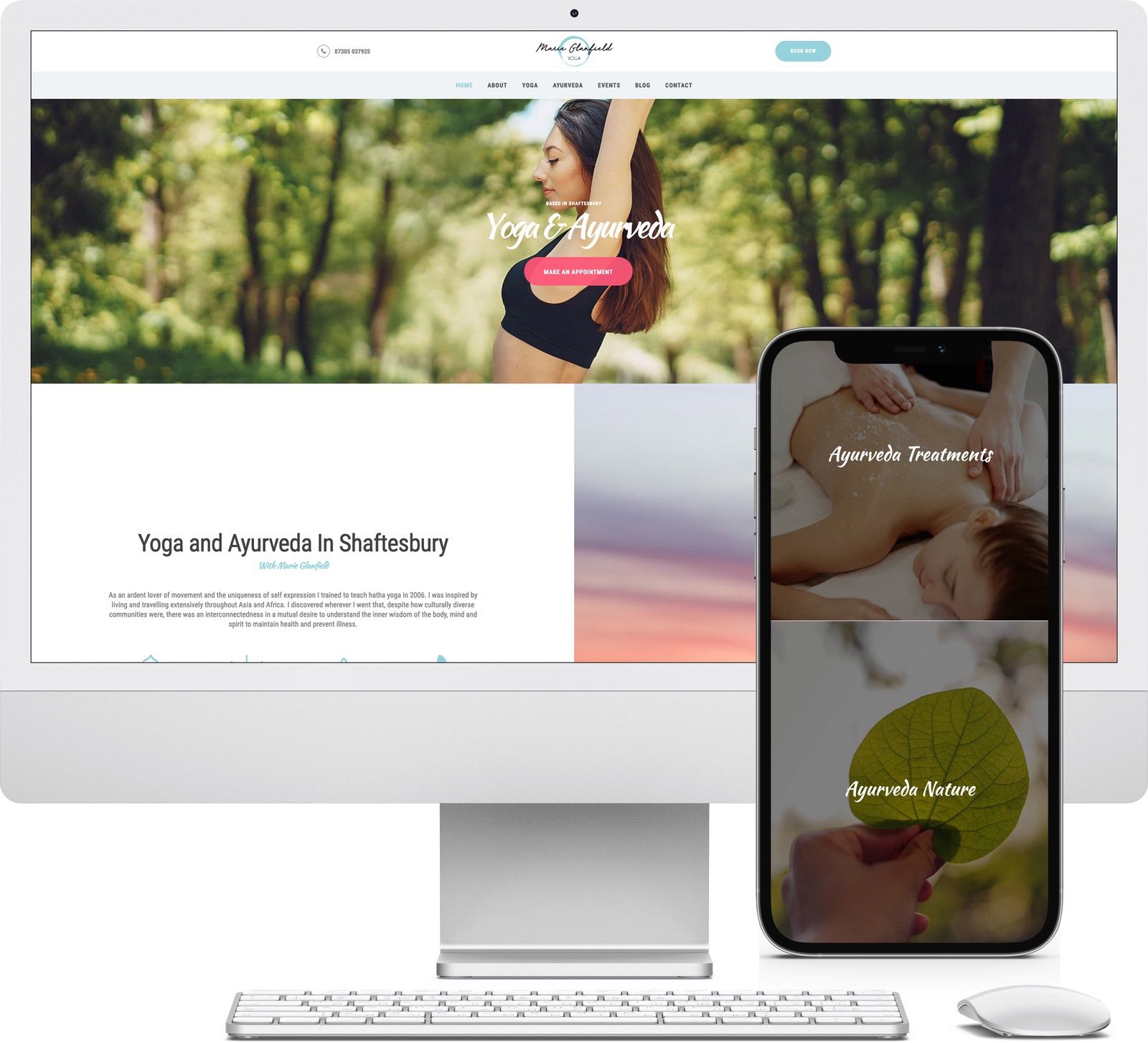 We have a great relationship with Marie Glanfield, providing website edits and updates. We enjoy working together and look forward to working together in the future!