Maia Sellen floral designs is an accomplished floral designer based in Dorset. She covers a variety of events, weddings and custom workshops. We were approached in 2018 to create a new website that would promote the Dorset Florist. In order to promote this accomplished floral business, we created a stunning, but simple website built with WordPress.
We worked closely with Dorset florist throughout the process to create an informative and simple website for the customers to use. Dorset Florist offers a range of services and workshops, and this striking website was designed to promote and raise awareness of this accomplished business.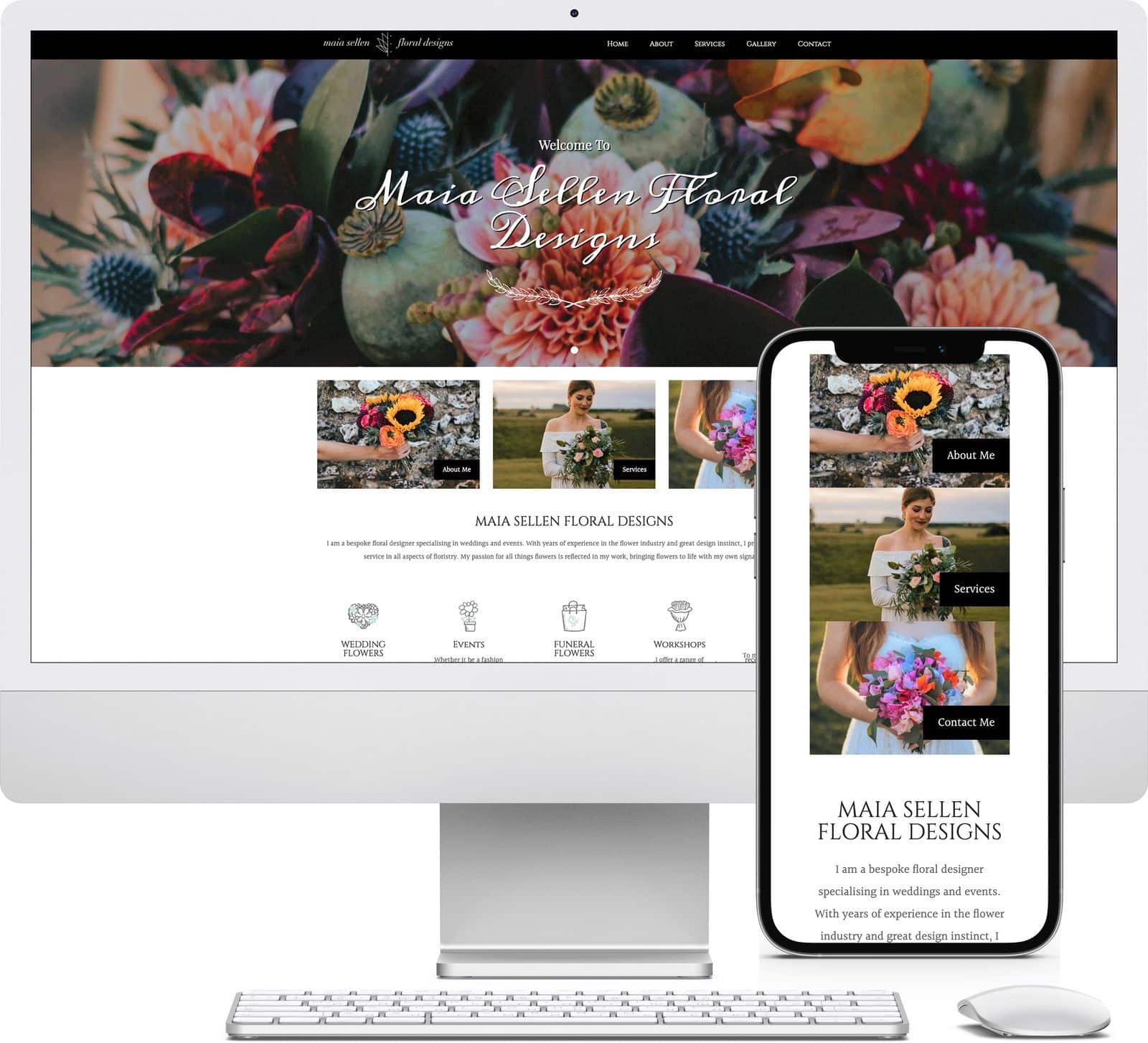 We currently provide top quality hosting services for Maia Sellen and look forward to working together in the future.