Based in Christchurch, Magnolia house are an expert veterinary practice, specialising in small domestic and exotic animals. They are based in Dorset but have an expansive and growing client base. In 2019 Magnolia house engaged Riotspace to create a new website that would reflect the expert and professional services that they offer. Working to a detailed brief, we designed and developed a bespoke WordPress website. We worked closely with Magnolia House and created a comprehensive solution, providing a wealth of information to current and future customers.
Magnolia House provide a wide range of services and required an extensive services area that was easy to navigate with great UX page design. This build was focused on developing extensive services and advanced services sections to promote the superior care that Magnolia House are providing. It needed to be easy to use and quick to access.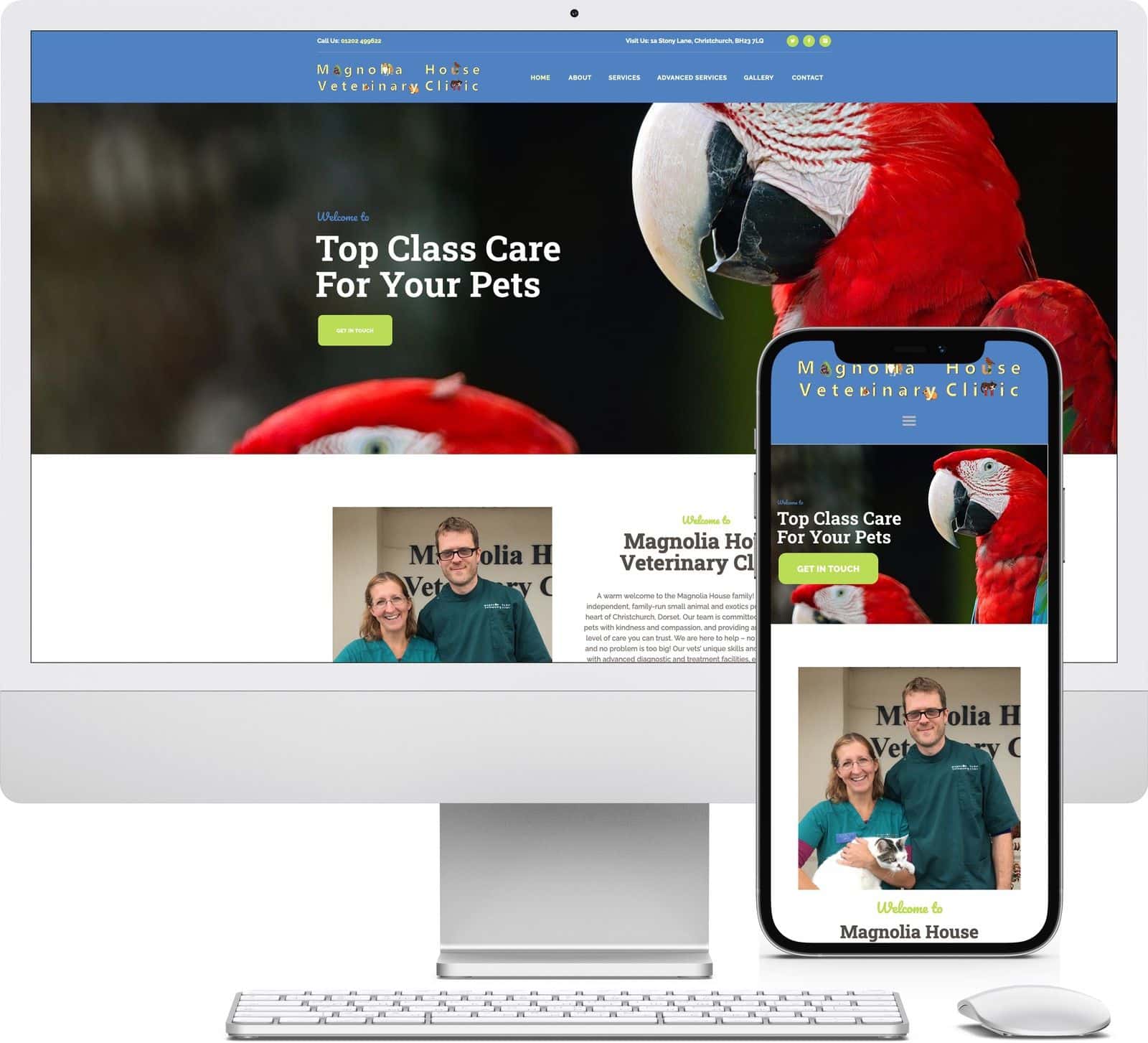 We work continually with Magnolia house, providing support for their WordPress installation and providing technical support.