Ecommerce Website (Custom)


Website Design
King Stag Garage and Hire Centre are an award-winning Garage and Hire Centre based in Dorset. They have an extensive range of equipment and vehicles for hire and an on-site workshop. King Stag Garage and Hire approached us in 2018 for the creation of their comprehensive website and online hire catalogue. King Stag Garage and Hire provided us with a detailed brief, and we worked closely with them on this project to create a modified ecommerce website build.
We developed a custom hire catalogue; this included a plethora of machinery and vehicles that needed to be categorised into 15 groups on the bespoke system. During the design and development of this expansive website, we needed to guarantee that the custom catalogue, workshop information and for sale sections were all accurate and updateable for the client. The brochure sections of the website, ensuring promotion of all areas of the garage and hire Centre, were positioned strategically around the custom functionality.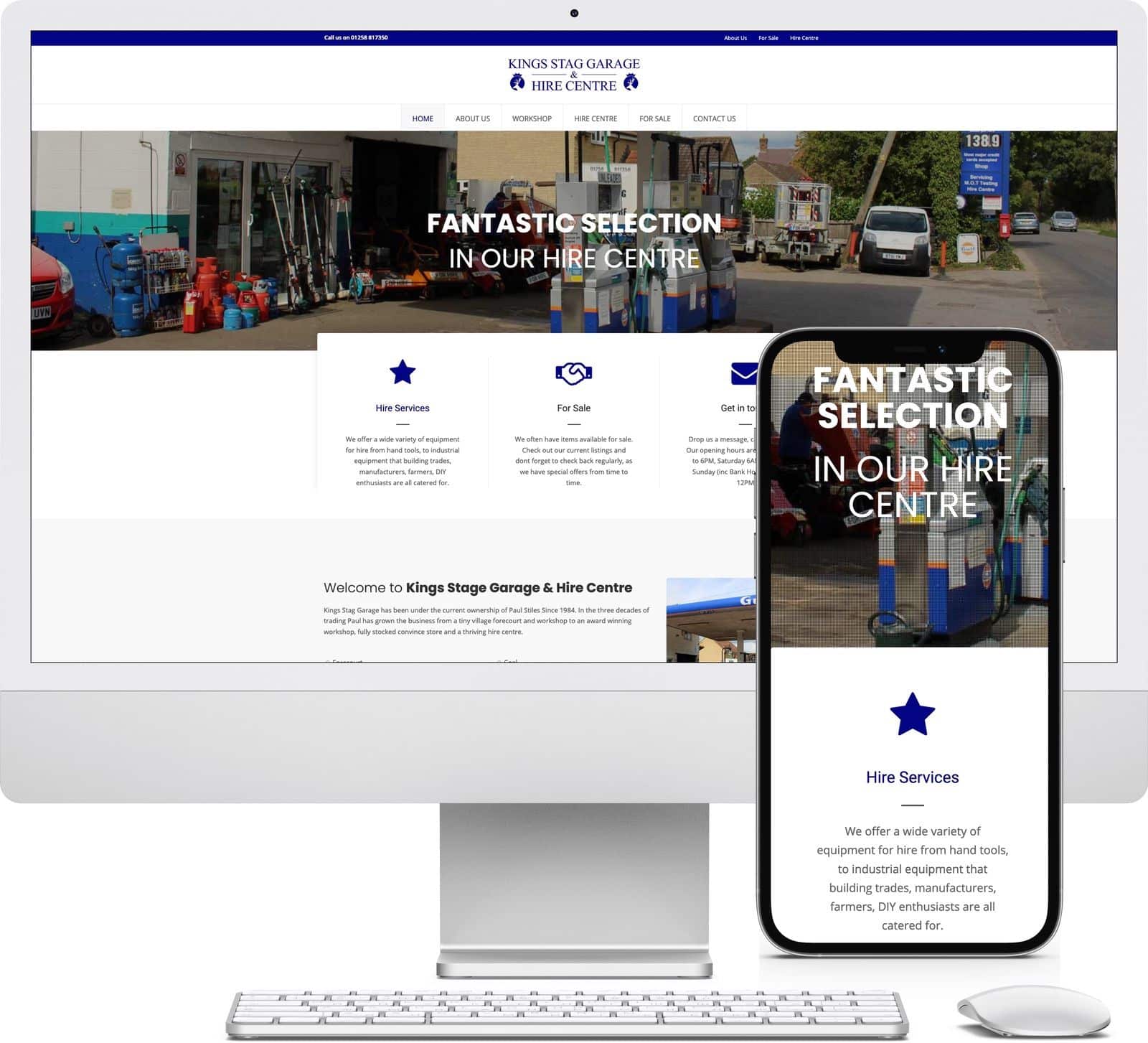 The team at King Stag Garage and Hire Centre were fantastic to work with and we provide them with a monthly hosting and maintenance service. We look forward to working with them again in the future.