Firetech are a Dorset based provider of expert fire services and vehicles. They have over 80 years firefighting experience across the team, 30 years event fire safety experience and almost 20 years in the industry. They have built more than 40 specialist vehicles and refurbished over 50 fire vehicles. Riotspace were engaged in 2018 to design and develop a new website for the company. To create a custom brochure website, we first worked with the client to develop a specific design brief.
We designed and developed a bespoke WordPress website, promoting the essential services that Firetech deliver. When building the Firetech website, it was vital to create a simple and informative UX (User Experience) that would highlight the wide range of services provided by Firetech to event organisers. The website also features an impressive statistic calculator, to further promote the work of this impressive company. The website has generated more enquiries for Firetech, and they continue to grow.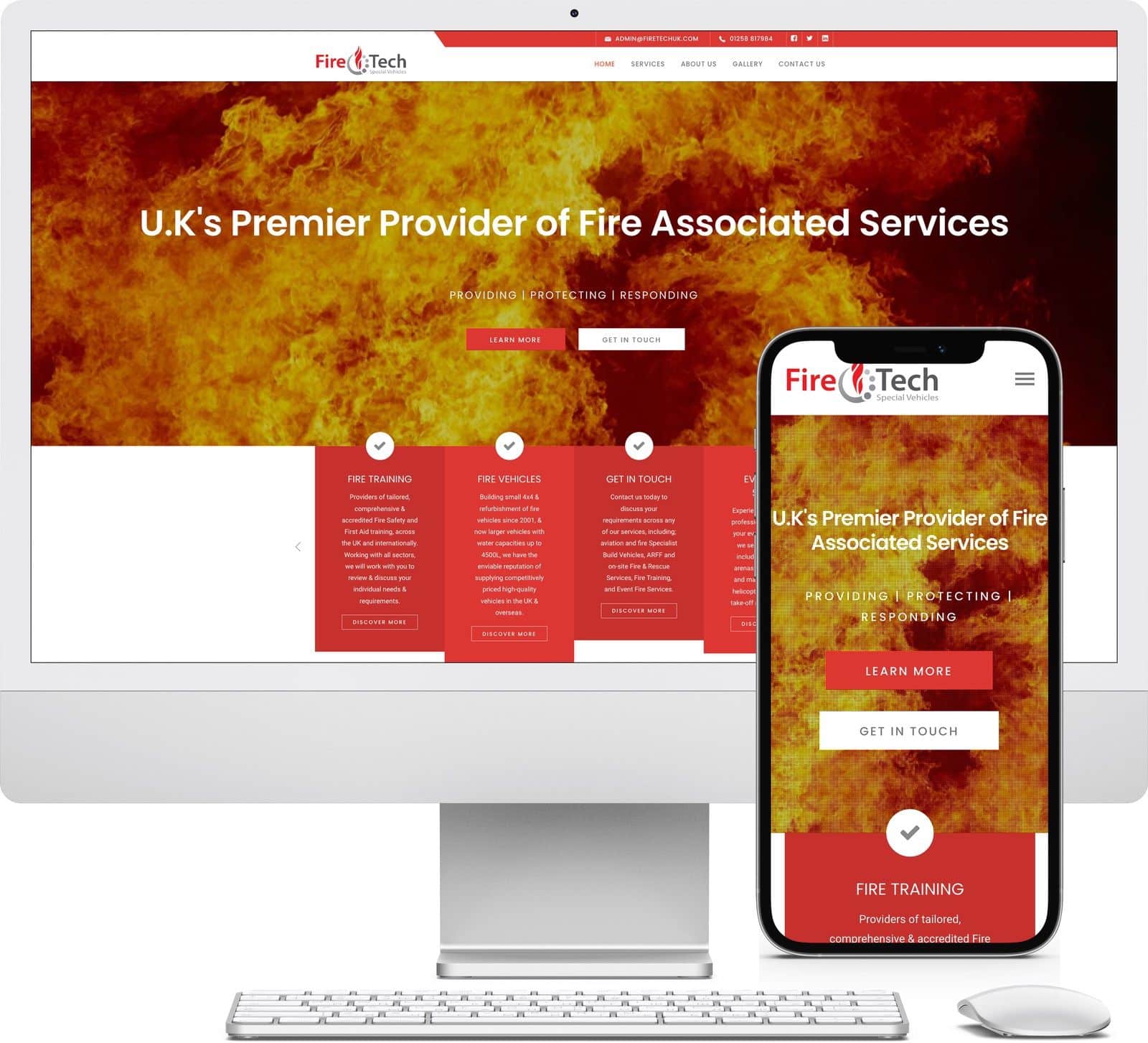 We provide on and off-site maintenance and technical support issues to Firetech and we look forward to continuing our relationship in the future.