Engel and Holme are a luxury travel company based in North Dorset. They provide a premium travel service to clients across the UK, transporting them smoothly and in style to their destination. In 2018 Riotspace were called upon to build a premium website, promoting this fantastic transportation business. The client had a very specific brief and we designed and developed a bespoke WordPress website in accordance with it.
The brochure website is built to a superb standard and a featured section includes all of the exclusive services that Engel and Holme are known for. The main aim of the new website was to increase brand awareness and increase conversions through the comprehensive online booking form. This project encompassed a unique challenge in that the brief was for a black and white website. We developed this to a high standard, with customer focused UX page design and creative monochrome imagery.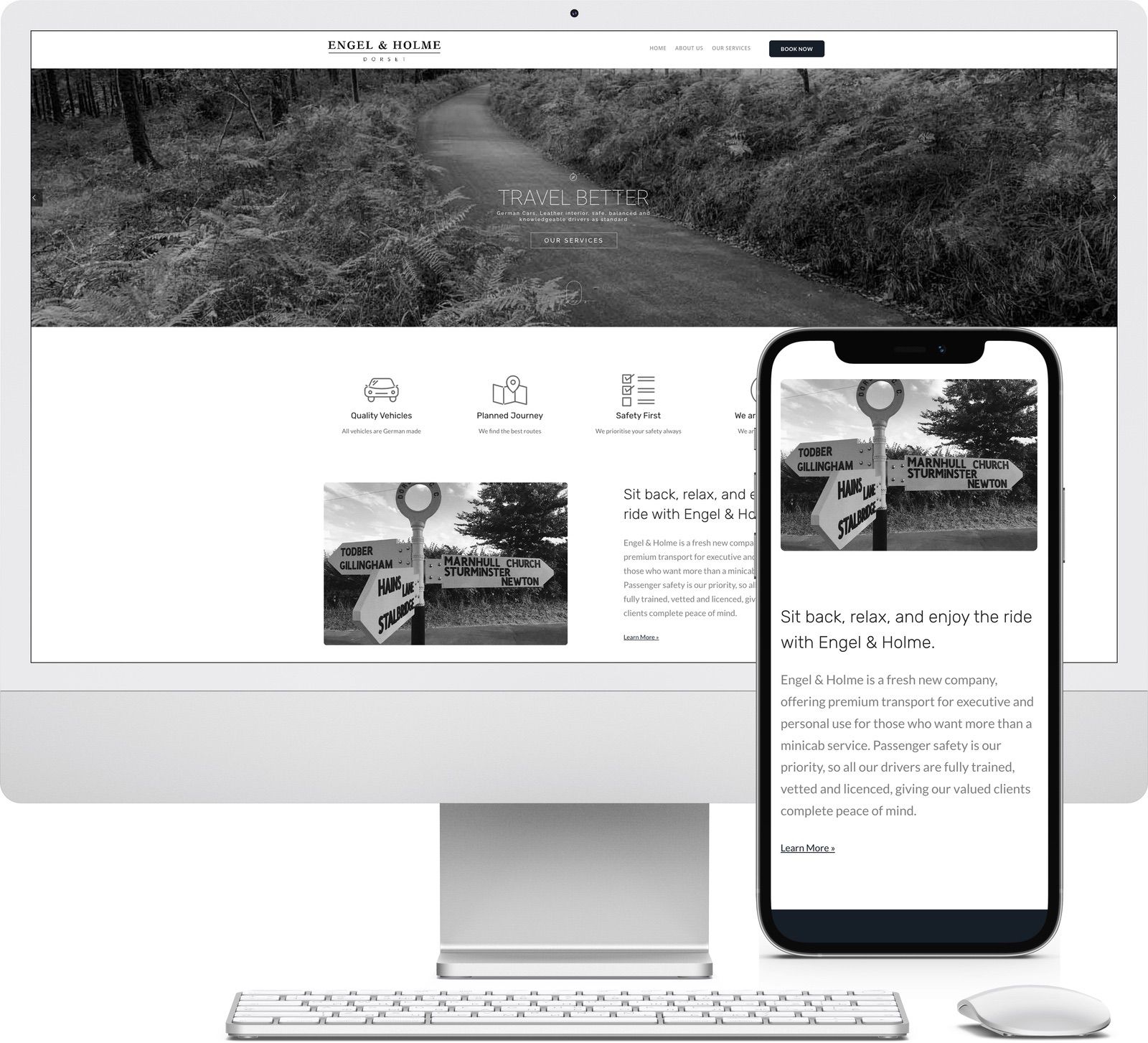 Riotspace still provide off-site maintenance to Engel and Holme and are excited to work with them again in the future. .