Website Design


Logo Design, Digital Marketing
Elements are a luxury, professional massage business based in Marnhull, Dorset. They specialise in providing a salon like experience in your own home. Riotspace were contracted to provide a complete digital marketing package for this stunning massage and beauty business, in 2017. Elements worked closely with us to provide a comprehensive brief, including all the services that they would need. We designed a striking logo and used this to feature on their custom website, business cards, consultation forms and other POS.
The website features a comprehensive party calculation system for booking groups. This system is custom built and provides Elements with a significant advantage over a traditional brochure website. Over the years Riotspace have created and managed a large number of EDM (Email Direct Marketing) Campaigns. Email marketing is a fantastic direct marketing strategy for both discovery and remarketing techniques. Email marketing has one of the highest conversion rates in digital marketing. This resulted in an increase in bookings, driving the success of this accomplished massage and beauty business.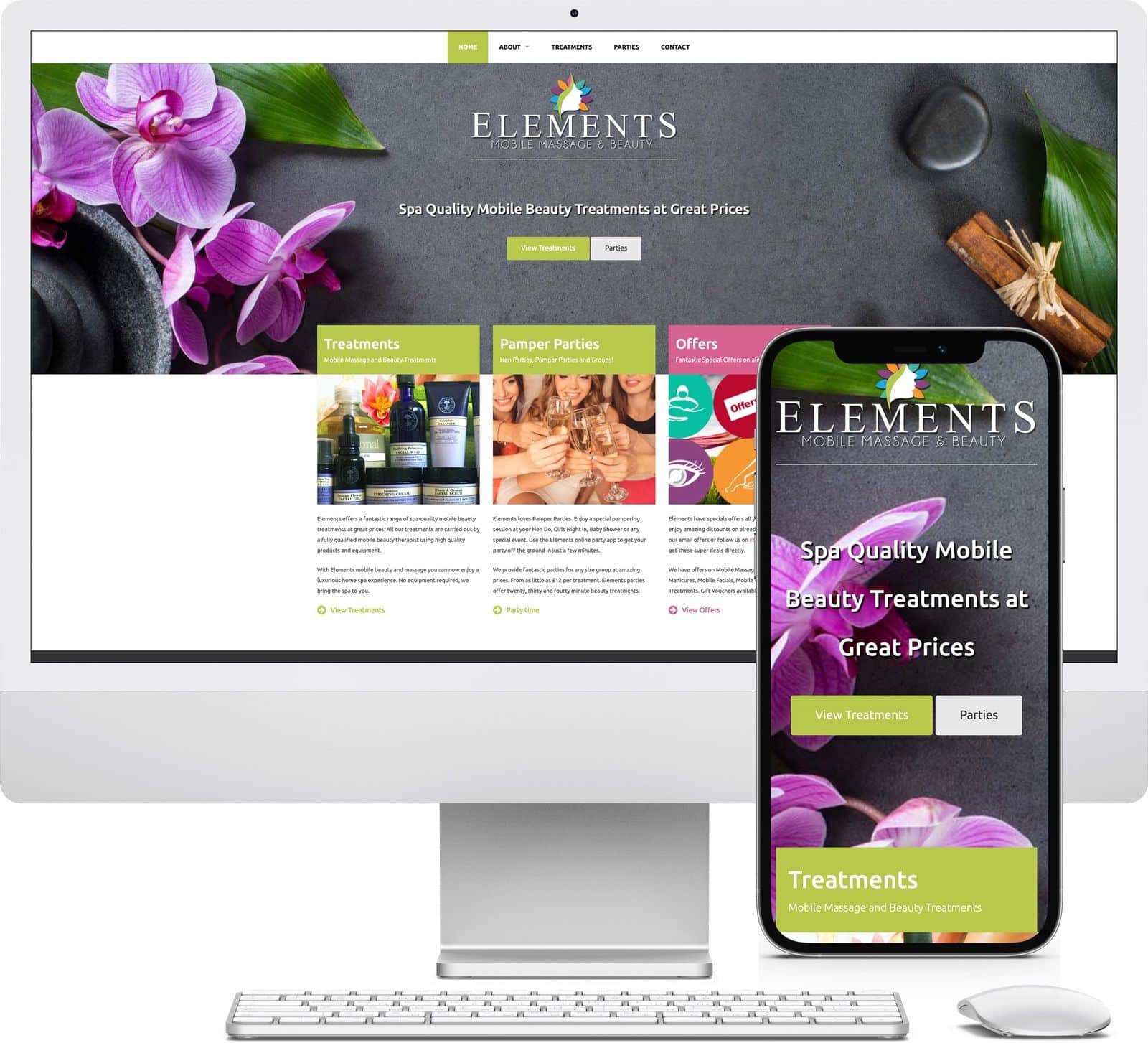 We have an ongoing relationship with Elements and are currently working on design and marketing projects with them. We look forward to continuing this in the future.