Website Design


Logo Design, SEO
Brunsell Farm is a family run business, supplying premium quality Turkeys, set in the heart of the Blackmore Vale. They approached Riotspace in 2018 looking to promote and grow their business with the creation of a new logo and WordPress website.
The brief was to increase brand awareness and customer orders, particularly during the festive season, and develop awareness of their "Feather Bed Turkey" brand. Riotspace produced a striking logo, that would be used on their website and on their product packaging.
We focused on creating a functional and usable experience for consumers, that promotes conversions via resellers and directly. The designs we created needed to highlight the high-quality conditions that Brunsell Farm keep their premium turkeys in.
We developed a bespoke WordPress website that promoted the wide range of reseller locations across Somerset and Dorset where Brunsell Farm Feather Bed turkeys are sold, along with extensive information about the premium care that the turkeys receive.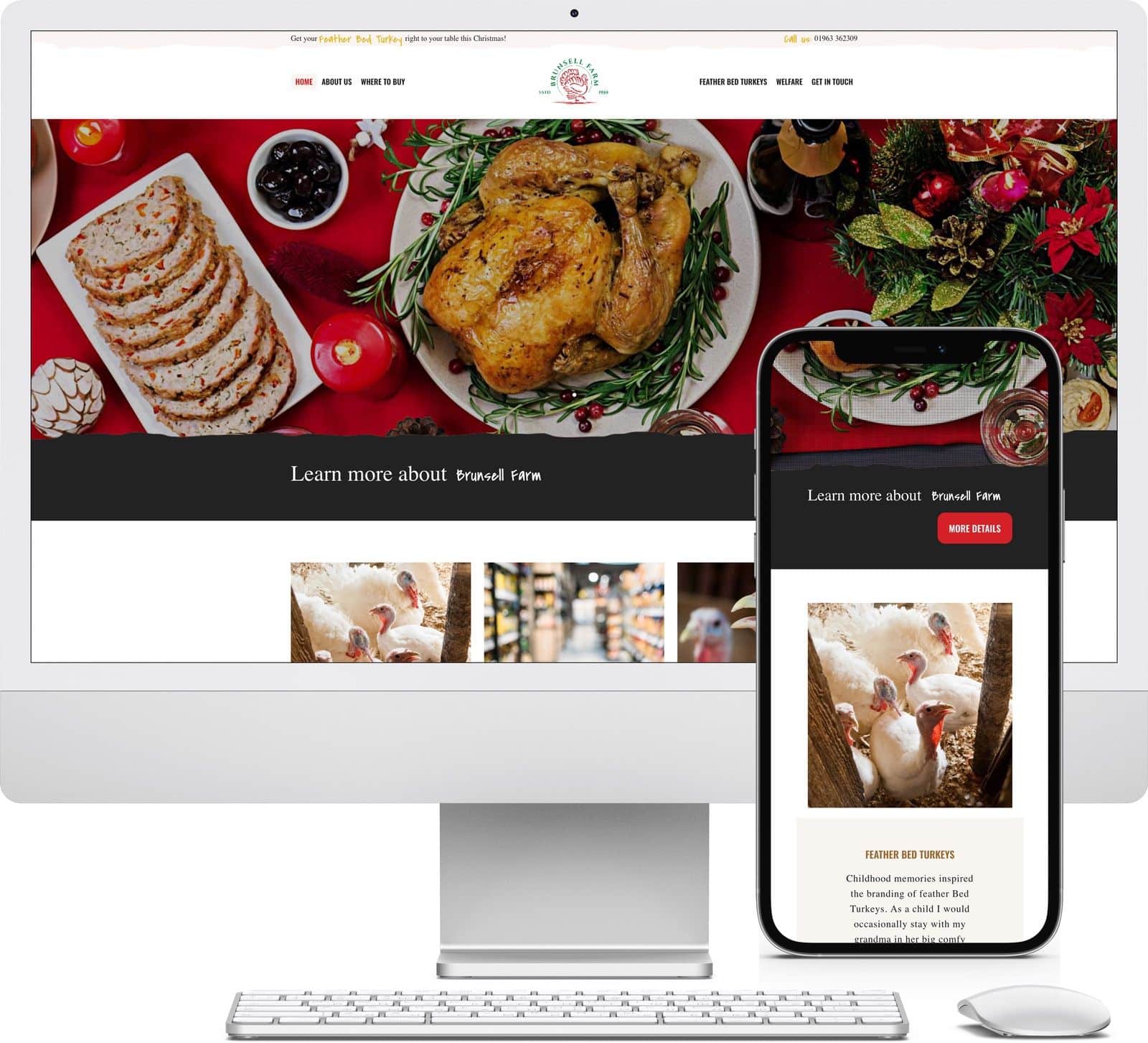 After the launch of the website, Brunsell farm continued to increase sales and we look forward to working with this local business again in the future.