Website Design


Custom plugin development
3D Engineers are a leading and award-winning provider of 3D CAD, 3D Scanning services and mould-based builds, based in Sturminster Newton. In 2018 Riotspace was engaged to develop a comprehensive custom designed website, promoting their expert services and products. We enjoyed the challenges this project presented, and we created a bespoke WordPress Website to promote the complex services that 3D Engineers offer.
We developed a comprehensive and functional interface that categorises the wide range of CAD and reverse engineering services into an accessible service system. This WordPress based website was built to be fully responsive and user friendly to increase online conversions. Throughout this project we developed custom WordPress features and plugins, including custom JavaScript hover states and processing modules to handle the vast amount of imagery.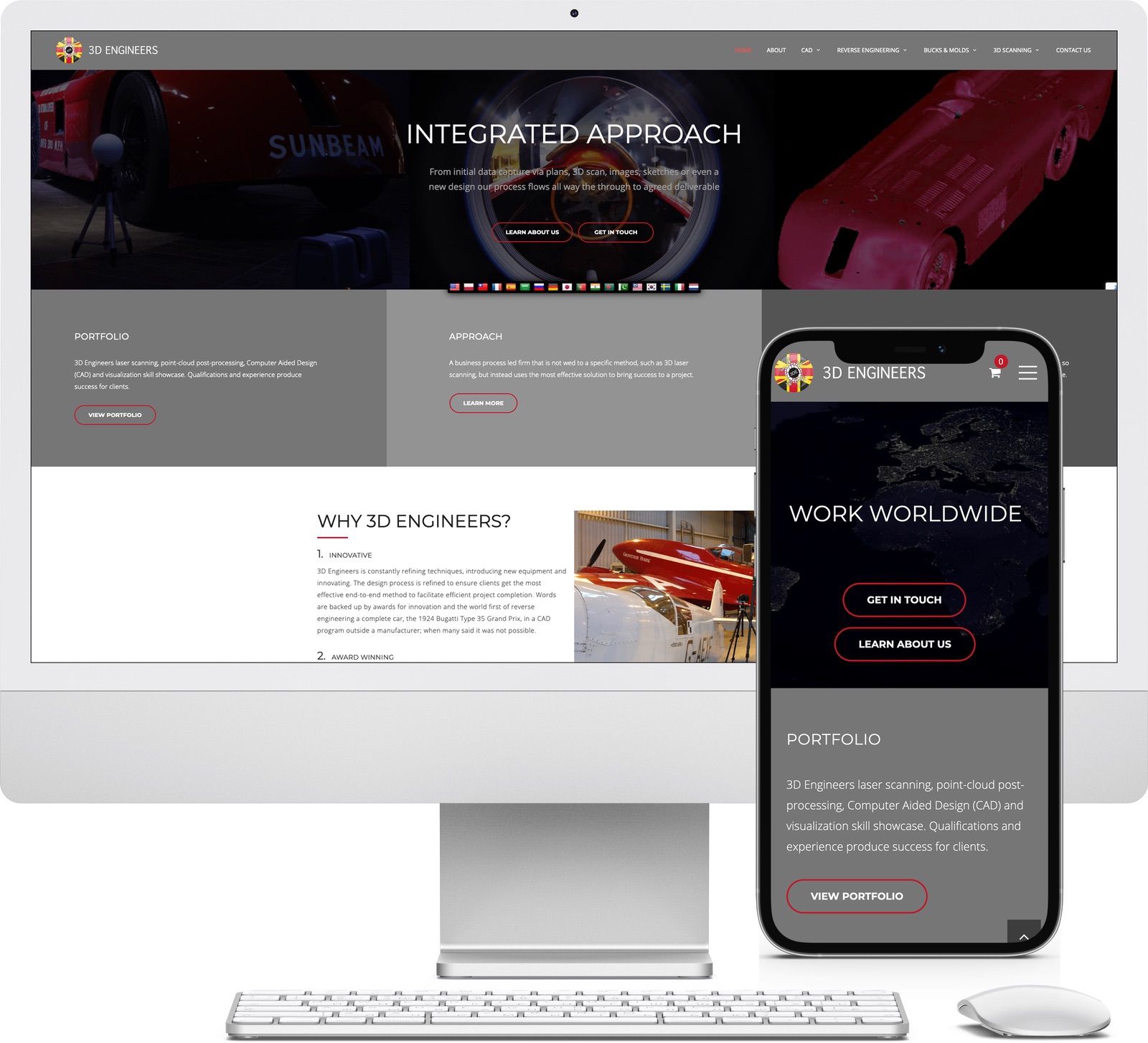 We maintain a strong relationship with 3D Engineers providing assistance on a variety of projects. On and off site maintenance is also provided and we are excited to continue to work with them in the future.