Maverick Motorcycle Training are an experienced group of motorcycle instructors based in Blandford, Dorset. All of their instructors either have police or military background and provide motorbike training to an exceptional standard. Riotspace were engaged in 2018 to develop a new website for this successful business.
We created a traditional brochure website to promote Maverick Motorcycle Training. This WordPress website features an intuitive interface, detailing the professional services offered and also the tours that are available with Maverick Motorcycle Training. Riotspace worked directly with their chief instructor to ensure that the website met their requirements and that it was engaging for customers.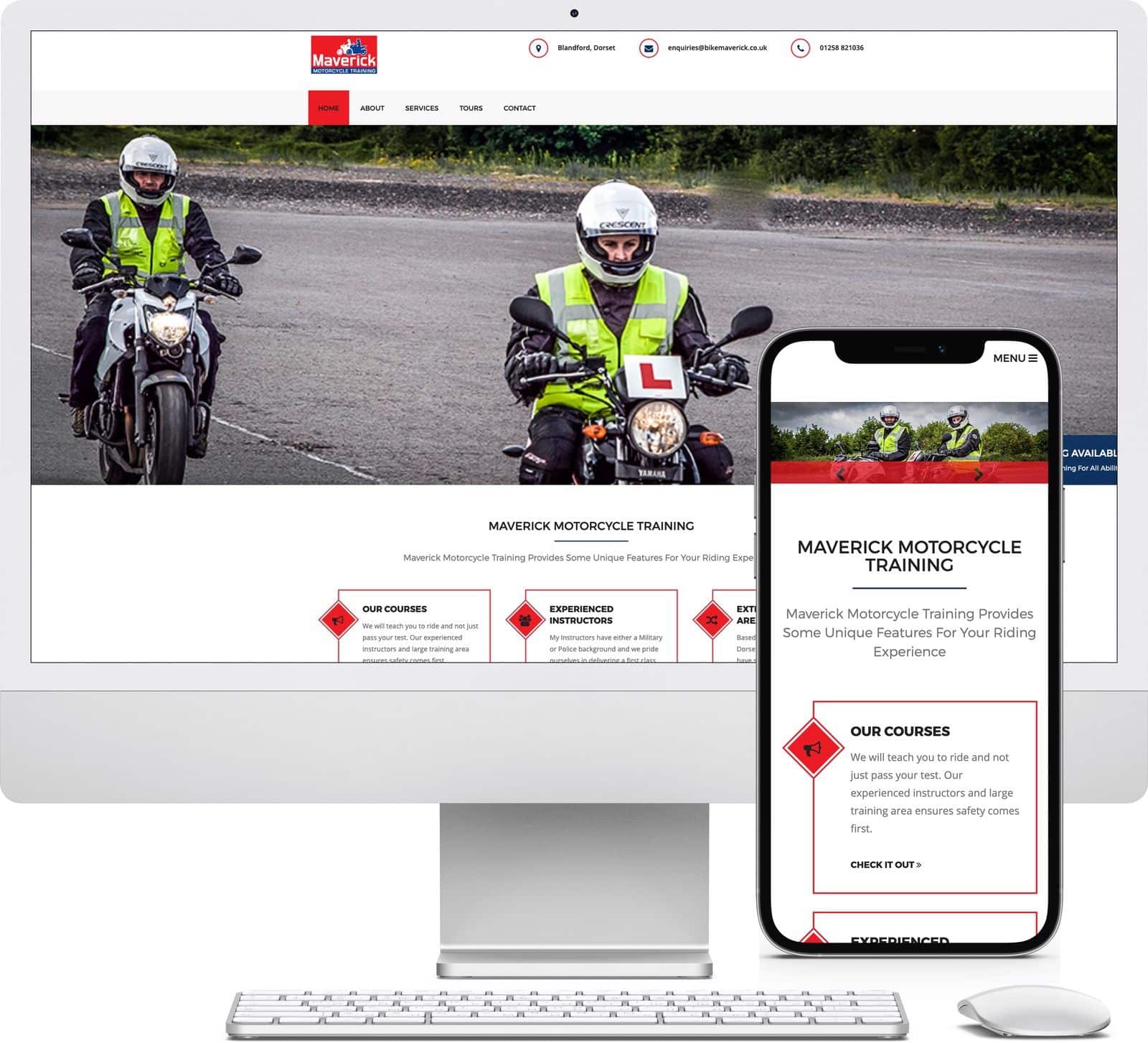 We thank the team at Maverick Motorcycle training for choosing Riotspace creative for their website and we look forward to working with them in the future.